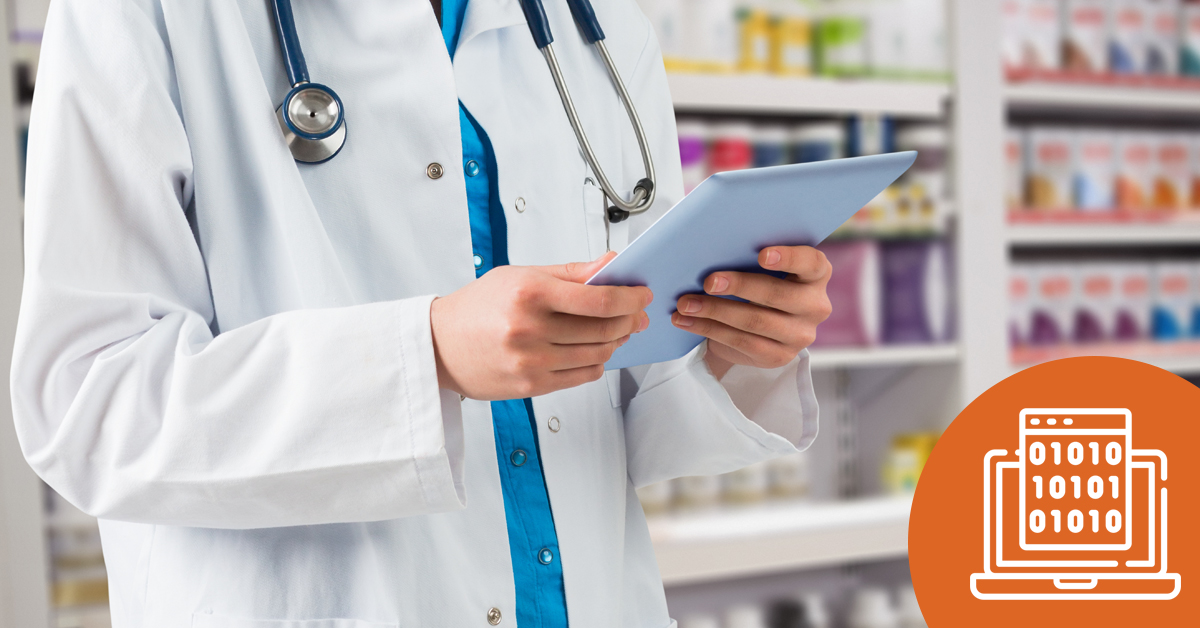 Every business that has gone through a digital transformation understands that it isn't as easy as implementing a new system and encouraging everyone to use it. However, if you do it well from the start — defining your business needs, developing your strategy, implementing your tools, and supporting employees with outstanding change management — the business will reap the advantages right away.
Small victories along the way keep everyone encouraged to continue on track. The same is true when it comes to digital transformation in pharma. Pharma stands to win from the beginning when it finally steps into structured content. Each small victory contributes to the momentum needed to achieve even greater victories in the future.
Structured Content & Data Management- Keys To Faster Drug Development in Digital Life Sciences
Content from the pharmaceutical industry offers a lot of potential for reuse. There is a lot of overlap in clinical reports. There is some overlap in labeling. Education, marketing, and even manufacturing are all examples of reuse. Pharma firms are creating more consumer-facing communications (such as clinical trial lay summaries) in response to a need for more transparency in medication research and development, all of which have a significant potential for content reuse.
Much of this reuse can be automated with the correct reuse strategy and system support. The flow of data into the content can do the same. The final document's construction, layout, and manufacturing may all be improved. You can simplify content operations at every stage, from creation through review, modification, approval, updates, and retirement, using structured content and strategic content reuse.
Optimizing Pharma Content In Life Science and Technology for Faster Product Submission
Regulatory content management and submission systems can help pharma and digital life sciences companies minimize time to market.
For most companies, accelerating the drug development pipeline has become a strategic requirement. While there are a number of levers that may be used to achieve this, improving clinical and regulatory information to enable the effective reuse of more standardized content is one of the most important yet frequently underestimated.
Biotech firms are aware of the need to alter their approaches to storing, reusing, and automating data and material used in regulatory filings, but are unsure where to start.
The pharma industry's SCM and submission management technology landscape is rapidly changing. To revise criteria and demonstrate what is achievable, use technological proof of ideas with SCM providers. Technology solutions can help enable this shift while also shortening delays.
Treat your material with the same care as you would data or other vital information. It must be part of a system. For optimal benefit, you must analyze it, set standards and governance around it, and maintain, manage, and use automation where possible. Consider the advantages of deploying SCM systems. Content is maintained in this system as more granular reusable components with relevant metadata applied, rather than at the page level.
Timelines for submitting applications for regulatory approval of novel drugs can be shortened. It offers clear economical advantages and allows medical writers to focus on higher-value activities rather than copying and pasting material or manually checking compliance.
In pharma, changing content management strategies is a multi-year maturation process that will appear different in each firm. The journey begins with the identification of specific pain points related to content production, review, and approval, as well as the definition of specific goals and the development of a strategy for progressing along a maturity curve.
1. Adapting to the times
Due to departmental information silos and procedures – and the difficulty of harmonizing them – it has been impossible for digital life sciences companies to do anything about these practical restrictions until now. However, technological advancements have the potential to change all of that.
There are now systems that support the idea of a single master data and content repository, for example, which encourages data cleanliness and discipline. It's also simpler to make it straightforward for users to access and utilize the data they need — for example, by allowing users to instantly create Word-like document templates.
Certainly, regulatory agencies are moving in this direction with their growing standards and compliance requirements (standards like ISO IDMP place heavy emphasis on data quality and data management regimes). Furthermore, cost constraints on life sciences companies are always growing. The rising push on the biosciences to be more open, with rapid answers accessible on-demand and more extensive reporting, provides another incentive.
The practical difficulty is determining how to transition to a data-driven approach to broader content management – that is, from the existing monolithic manner of developing regulatory papers to one that is considerably more organized and easily automated. All of this begins with a single, authoritative source of "product truth."
2. Users are protected from the complexities of the world
Strong, full, and accurate product master data, articulated in standard vocabulary and style, provide the foundation for advancement. Once it's "off the shelf," it may be adapted to support a wide range of use cases in a clean and simple manner.
However, strong integration between systems and the main data source is required to ensure that no data is re-entered between departments. It also necessitates that users can quickly locate, collect, and re-use relevant data in an intuitive manner – that is, without the need for specific training. For example, with a basic online interface that looks and feels like Microsoft Word.
Users that are more technically savvy and wish to go further into the back-end systems, possibly for qualification or validation purposes, should be able to do so.
Life sciences companies are already expressing strong interest in implementing this strategy, recognizing that once they've identified and fine-tuned a few approved master data combinations that can be used repeatedly in different content scenarios, they can begin automating the creation of some of their more routine documents. This is where the potential for increased productivity and efficiency grows.
3. Creating attainable goals
However, it's vital to keep in mind that making the switch to structured writing and realizing its full potential might take months or even years. One practical approach is to divide the change into many stages.
Companies may choose to change simpler document output first, rather than working toward strong master data. These are the kind of submissions that re-use a lot of the same data, written in a relatively similar fashion, time after again.
Clinical study papers, for example, will include a larger share of unique material, such as flowing narratives, hypotheses, and interpretations of data The advantage of structured authorship, in this case, is that less time is spent on stock information, allowing more time to be spent on building the story.
The goal should be to develop a single, central platform for not just master data but also authorized content pieces suitable for structured writing, maximizing the ability to generate new documents rapidly and reliably – or roll out data modifications.
As a result, if a drug's components or manufacturing method changes, this information may be quickly and accurately incorporated in all regulatory notifications and changed labeling in all relevant markets. For obvious reasons, this is an application that has piqued the interest of numerous life sciences businesses. To simplify the process of writing journals for life science, you can even opt for PDF to PubMed journals conversion services.
4. The foundations of success
So, what constitutes early best practice? To date, the results of pilots and early rollouts imply the following:
Transform ordinary monolithic papers into smart ones. Replace some of the data items and values with intelligent tags that are connected to master data, so that when data has to be changed, it only has to be done once, at the source. While this isn't strictly structured writing,' it does add intelligence and efficiency to current procedures.
Use the table of contents to organize your document's outline. When combined with tagging, this will provide content pieces that can be quickly inserted into other papers.
Break the information fragments down even more so they may be utilized in several papers.
Attempt to go down to the level of pharmaceutical product names. To make this process easier and to make reuse easier, consider creating templates for these information fragments.
Continue this process until the firm has reached the granularity it requires – for example, for high-volume usage in CMC, labeling, and forms with a lot of intrinsic structure and so lend themselves to maximal automation.
The consequences of creating a strategy and implementing these steps will be numerous.
Structured writing based on authorized master material will speed up new product submissions and increase ongoing compliance, allowing for market status to be maintained. Quality and compliance are achieved by design once you have a structured, automated approach to document creation.
Content Challenges Faced By Pharmaceutical Companies
Structured content has progressed well beyond its beginnings. In other important sectors, some very (really) significant firms have made the conversion to structured content, changing the material from a sluggish and expensive burden to a rapid and useful asset.
They've even stretched their content strategy and structured content management systems across numerous corporate silos with great success.
The structured content ecosystem has stabilized, thanks in part to these early adopters. The fundamentals are sound. The systems are well-established. The approaches have been thoroughly tested and confirmed across a wide range of businesses and content kinds.
Several pharma executives have realized in recent years that the architecture of structured content has evolved enough to serve pharma's special demands. I'm now working with a number of these individuals, and let me tell you, once they've decided it's time, they're moving at breakneck speed.
Every business that has gone through a digital transformation in pharma understands that it isn't as easy as implementing a new system and encouraging everyone to use it. However, if you do it well from the start — defining your business needs, developing your strategy, implementing your tools, and supporting employees with outstanding change management — the business will reap the advantages right away. Small victories along the way keep everyone encouraged to continue on track.
The same is true when it comes to content transformation. Pharma stands to win from the beginning when it finally steps into structured content. Each small victory contributes to the momentum needed to achieve even greater victories in the future.
Wrapping Up
Pharmaceutical reps are starting to see a movement away from in-person meetings with healthcare providers toward virtual, remote, or digital interactions. Several pharmaceutical firms are considering a paradigm in which the pharma rep is at the core of all digital interactions, serving as a coordinator for all of the company's digital channels as well as the different pharmaceutical teams. This guarantees that health care providers get the right amount of coverage and contact, resulting in synergy across all communication channels.
This is especially true when considering how information is disseminated. In order to communicate new information and products with the pharma business will need to rethink the workflow between marketing, clinical research, legal, medical affairs, and other divisions. Because there is no time to spend, it's all about redirecting the pharma rep's efforts to increase efficiency, engagement, and efficacy. Healthcare and life science firms must discover a more effective approach to assist patients to live better lives as an industry, and it's thrilling to watch the changes that are taking place to reach that aim.
Researching, compiling all the data, conducting trials, and creating journals for life sciences need to be done with utmost attention and care. Thus, we offer Journal Publishing Services to pharmaceutical and biotech companies. To know more write us at info@suntecdigital.com or call us at +1 585 283 0055 or +44 203 514 2601.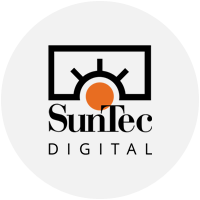 Brought to you by the Marketing and Communications Team at SunTec Digital. We publish tips & tricks, informed opinions, and interesting stories about Digital publishing solutions & industry trends. Join our mailing list to stay ahead of the curve.