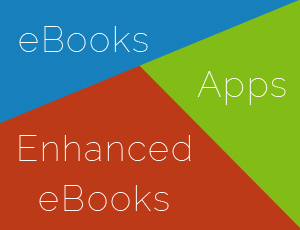 Digital storytelling is one of the most disruptive educational innovations that have been successful in engaging students in deep and meaningful learning. Digital storybooks are available in three different formats – eBooks, enhanced eBooks and apps. Now you might question – what makes these three formats different from one another?
Each of these has different capabilities, require different tools for development, have diverse price points, and serve a wide range of customers.
Production Process of eBooks, Enhanced eBooks and Apps
eBooks are easier to create, but their capabilities are limited when compared to other formats. While eBooks can be developed by a person not having any formal education in software development, apps on the other hand require experienced and highly skilled software programmers and developers. Enhanced eBooks are not as complex to create as apps, however experience and technical skillsets are still necessary. Enhanced eBooks and apps most often need multimedia content, like animation, audio, video, etc., which require high level of talent and expertise to produce.
Selling Potential of eBooks, Enhanced eBooks and Apps
Even though apps are highly interactive and offer a range of possibilities, they are often sold at a lesser price in the marketplace. This is because, eBooks are actually converted books and people are used to paying a certain amount for literary work. Whereas apps are available over the internet and people are under a habit of downloading apps for free.
We can find many applications over the internet that are initially available for free. The free apps, usually feature the entire story. However, only limited multimedia features are enabled. To have access to all the available features, a certain amount has to be paid, which is often low since the customers are accustomed to paying less for such apps.
When it comes to eBooks and enhanced eBooks, users can generally download a preview version to get a glimpse of what the eBook is all about. Customers often compare the cost of buying a hardcover book with that of purchasing a digital book or eBook. This is the reason, why the buyer's expectations with respect to price is not too high in case of eBooks and this makes it easier for eBook sellers to charge more from customers.
eBooks, Enhanced eBooks and Apps Compatibility with Devices
Each format caters to a different audience base. Apps provide greater interaction and personalization options to users. Whereas an enhanced eBook provides more scope for addition of multimedia content such as audio, video, etc. All of these are being increasingly made compatible with new age smartphones, tablets and other mobile devices to make learning content easily accessible to the learners.
Which Type Of Digital Book Should You Create?
Which format to choose for creating your digital book will depend on a range of factors, such as:
Capabilities

eBook – These have static images and text. Users have no or little control over size of text or where they want the image to appear.
Enhanced eBook – These provide users with more features than a traditional eBook such as basic animation and audio capabilities.
App – These provide endless possibilities from interactive content to animation and sharing.

Development

eBook – As simple as running your MS Word doc file or PDF file through EPUB, etc. Does not require coding or programming knowledge.
Enhanced eBook – Requires experience of trained professionals who have understanding of what is required.
App – Requires someone who knows coding and is experienced to work with Java or Objective-C for android and iOS apps respectively.

Price expectations

eBook – Priced higher than eBooks and enhanced eBooks.
Enhanced eBook – Priced higher than apps and lower or equal to eBooks.
App – Price ranges from $ 3 to $5. Most of these apps provide a trial version having limited functionality which can be downloaded for free.

Availability

eBook – Nook, Apple iBookstore, Amazon, Kobo.
Enhanced eBook – Apple iBookstore, Nook Store, Amazon Kindle Store, Kobo.
App– Google Play store, Apple App Store, Amazon App store for Android, Windows 8 Store, Barnes and Noble App store, etc.

Device used

eBook – Nook, Kindle, Kobo Reader, iPhone, etc.
Enhanced eBook – , iPad, Kindle Fire.
App – Android or iOS smartphone or tablet.

Location on device

eBook – eBooks can be found inside a reader app Kindle, iBook, Nook, or Kobo reader.
Enhanced eBook – Can be found inside a reader app, such as the Kindle, Kobo or Nook reader.
App – Can be found on the user's device as a stand alone icon.
Contact us for more information. We will be happy to provide you with any assistance pertaining to ePublishing Solutions including creating Children's eBooks, ePub for Education, Enhanced eBooks, Audiobooks & Mobile Apps, and distributing them across major distribution channels, like Amazon, Apple iBookstore and Barnes & Noble.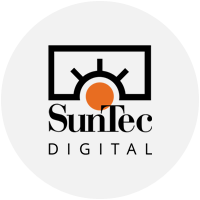 Brought to you by the Marketing and Communications Team at SunTec Digital. We publish tips & tricks, informed opinions, and interesting stories about Digital publishing solutions & industry trends. Join our mailing list to stay ahead of the curve.