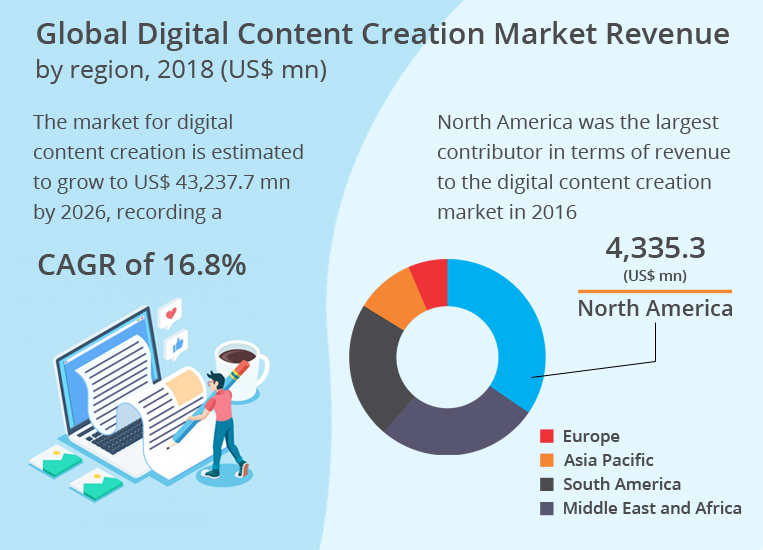 In this fast pacing digital era, the demand for digital content is drastically increasing and so is the digital content creation market. This has led to many authors shifting to a new and better form of publishing – digital publishing. Readers of today prefer to read online rather than having a print copy, resulting in the expanding digital publishing market. However, when it comes to publishing your work online, there's much more to it than meets the eye. It involves certain guidelines which need to be followed to achieve successful results.
Five Tips To Engage Better With Your Readers For Successful Online Digital Publishing
Determine The Objective Of Writing

The first thing to keep in mind is to – determine the objective of writing and know your audience. Are you opting online digital publishing for marketing, or just to provide the latest information? Asking such questions will help you analyze the overall concept and how you will take it further. You will have your objective in mind throughout the process of writing which will help you to create content that connects with your audience. Besides, knowing your audience will help you to interact and engage with them in a better way through your content.

Perform A Thorough Research

Always keep an eye on the latest trends and hot topics. You can refer to the latest posts by the experts or subscribe to the popular newsletters for new releases in your domain. Analyze the works that have been successful and then try to compare them with the ones that failed to impress the audience. Such findings will provide valuable insights and a clear understanding of what successful authors do right.

Generate Curiosity And Interest With Your Title

You should never judge a book by its cover. True, but in this fast-paced world, readers are attracted by creative titles. Include a title that builds interest as well as a curiosity, compelling to read further. The world of digital publishing is brimming with competitors and titles that catch the attention of the readers, will help your work to stand out from the rest. You can bestow your work the desired competitive edge by summing up what your eBook is all about in a creative manner in the title.

Be Comprehensive And Organized

The most successful writers are well organized with their thoughts which they are able to 'pen down' in a structured way to allow the readers to precisely understand the idea as they read. Thus, it is necessary for you to structure an outline of thoughts which you want to convey to your readers and categorize it into chapters, topics, and subtitles for effortless comprehension.

Pick A Suitable Format

eBooks come in various formats, with each one serving a distinct purpose. Choose a format which is most suitable for your ebook and your end-audience. Formats, like ePUB and HTML, are known to enhance the user experience. While HTML5 allows the content to be rendered quickly by users across devices, many authors prefer epub publishing as it includes interactive elements such as audio, video, graphics, and images along with the flexibility to choose among reflowable and fixed layouts. Such elements make the work more attractive while giving a user-friendly experience.
Get Expert Guidance With SunTec Digital
The above-mentioned points will surely assist you in getting the desired attention in the online digital publishing market. However, there are authors who even after ensuring all the above points fail to impress their audience. One of the reasons is that they go for self-publishing which without proper knowledge may cost dearly in terms of quality. Hence, it is always recommended to look for a reliable digital publishing solution provider who can do justice to your hard work by proficiently publishing your digital content after carefully considering all the relevant aspects.
Still wondering on how to start? Drop a mail to info@suntecdigital.com and get a perfect kick-start. We have experts to help you with professional digital publishing solutions.