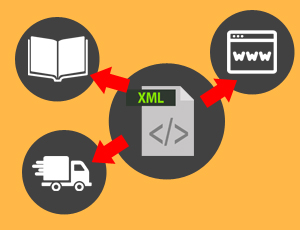 Business communication apps are dominating various industries worldwide. Everything from the documentation, training manuals and corporate abstracts are being securely exchanged through mobile and cloud-based apps. But due to the complexity of markups and a plethora of standards, making the right choice of an XML standard can be tricky, and as a result, creating structured content too. Choosing the perfect XML standard also depends on the type of the industry and accordingly the need to enforce different XML constraints on documents also arises. A schema maybe good for a particular industry while at the same time being of no use in any other industry.
We are going to list a few popular schemas, in order to make it easy for you to understand which particular one would fit your business.
DocBook format
It was originally intended to formulate technical documentation but with the passage of time, it is being used for several other purposes as well, primarily in a publishing context. Also with digital documentation being used by businesses, composing a document in a DocBook format is well suited for books and journals. Publication built through this schema can be easily styled. So, if your business is into digital publishing, you have got yourself a suitable XML DTD to use in form of the DocBook format. It is a useful way to render content in the form of a PDF or EPUB file. Apart from technical documentation, the structure of this schema is feasible for crafting other forms of content too.
DITA (Darwin Information Type Architecture)
This particular schema is a convenient option for corporate documentation. In comparison to DocBook, it is a bit limited in its scope for publishing eBooks, although through an internal "book-map" feature one can link a different number of pages in a coherent order for publishing. It is a little difficult to create a style sheet for. Overall, this format is better suited for web publishing and software documentation.
S1000D
Schemas like S1000D represents a modular approach to create documents in the form of data items that collectively form an XML structure. These were initially used to create documents for the military industry, but it has gradually evolved and now also includes commercial airlines equipment, supplies and shipping. Such documents cannot be styled and the main focus is on structure and content, making it limited in scope to use for other industries.
Prior to rolling out a document for your business communication app, you must consult an expert to select the proper XML schema, given that there is no dearth of XML schemas. Sticking to an appropriate standard is important to avoid inconsistency and clutter in documentation, something vital for the success of your business.
Get in touch!
Looking to create digital publishing material but wondering which XML schema to use? SunTec Digital takes care of all your individual and corporate publishing requirements irrespective of the industry involved. Write to us at info@suntecdigital.com for further information.