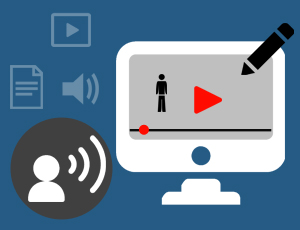 The age of digital publishing is one of those eras where existing conventions have been challenged over and over again, especially in the past decade. Currently, interactive eBooks meet the criterion of different forms of embedded multimedia like videos, graphics, sounds and images, but as innovation leaps forward this existing convention too is going to change in the coming future.
eBooks that animate on their own as the audiences go on reading, are now in the pipeline. Adobe has been working on a software technology in collaboration with Stanford university, that enables eBooks to animate in response to voice.
A useful way to improve learning
Since there are different types of learners, voice animated eBooks for kids can unite different learners on a single platform whether visual, auditory or reading/writing . Given the amount of content in all kinds of media, comprehensibility is bound to increase a fair deal among most of the learners. This technology can bring about a consensus among developers, publishers and audiences for a suitable method of content creation as previously, content forms have been oriented radically towards audio, visuals and written text depending on the type of audience, however with voice animation in picture, general content may also be able to cover a variety of audiences and learners.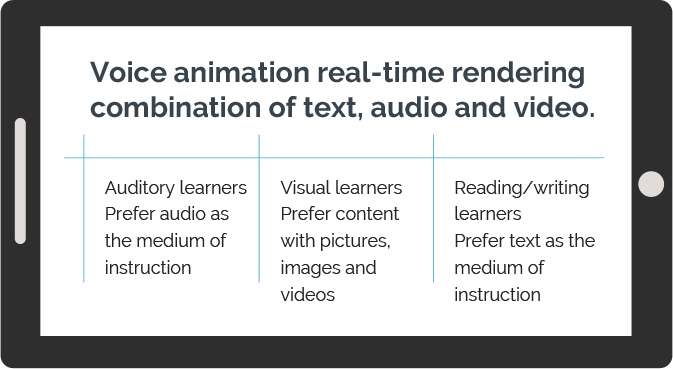 The technologies at work
Voice animation is the result of a crossover between trending technologies like AI and natural language processing and speech recognition. Several other companies too are trying their hand at this new phenomenon to create viable products, especially eBooks for children. It adds an entirely new dimension of storytelling to books, making it perceptible to multiple senses and increasing the immersive factor, something traditional text-heavy eBooks have been often criticized for.
Even though it may have begun as an effort to improve learning for kids, voice animation has a lot more potential and it may radiate further into a variety of other industries. Only time will decide what particular implementations of this technology will come to the limelight and the true scope of its capabilities. For now it is without doubt a new milestone for content creation and a trend that will find its way into Adobe content management software as well as different other applications within the digital publishing domain.
Get in touch!
Are you looking to publish an interactive eBook for children as per contemporary standards? We can assist you with everything from content creation and management to deployment and distribution.
For any assistance, write to us at info@suntecdigital.com