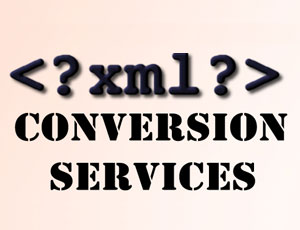 XML is short for Extensive Mark-up Language, it is a cross-platform web-publishing format. XML is mainly used to display as well as store information on the internet. The advantages of XML over other publishing formats are its scalability, flexibility, validation ability and versatility. It is also an extremely user friendly format and a highly preferred language. Due to such resourceful features and advantages, the demand for converting existing publishing formats such as PDF into XML has increased significantly.

Outsourcing to digital conversion experts is the best option for your XML conversion requirements. With the right mix of resources such as capable and proficient conversion experts, state-of-the-art systems and technologies, specialized techniques and several years of hands on experience. Outsourcing is the best option for those looking for accurate and perfect conversion services.
Experts from digital conversion companies have the experience of converting both hard copy documents as well as electronic formats into XML. They can convert different formats like HTML, DOC, and PDF, etc. into XML. The converted files/output can be delivered through any medium like CD, DVD, through FTP server or any other medium desired by the client.
Companies offering XML conversion services can also handle PDF to XML conversion requirements with ease and proficiency. Most eminent companies provide online as well as offline PDF to XML conversion services. XML converts your documents into an organized format so that you can retrieve information easily as and when required. Their digital conversion experts possess comprehensive knowledge of XML and with the use of latest technology and licensed software the process of converting PDF to XML become easier, smoother and flawless.
They lay high emphasis on data security, safety and confidentiality and most reputed and reliable digital conversion companies make their employees sign a non-disclosure agreement to protect client's files, documents and any other content during and even after the project is over. They take special steps to make sure that no data is lost or tampered in any case.
By outsourcing to experts you not get accurately converted files but also save up on time and money. Outsourcing can save infrastructural costs and their experts can provide you with accurately converted XML files well within the committed time frame.
It is very important to choose the right service provider for your conversion needs. You can review their previous jobs and go through their client testimonials, before you trust them with your conversion work.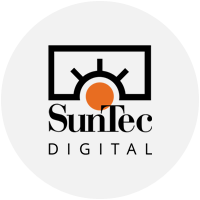 Brought to you by the Marketing and Communications Team at SunTec Digital. We publish tips & tricks, informed opinions, and interesting stories about Digital publishing solutions & industry trends. Join our mailing list to stay ahead of the curve.