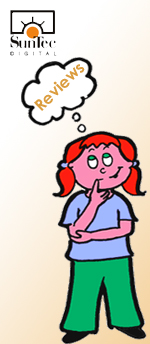 Different people have different point of views. It is hard to decide which one is right and which is wrong! For example, some people prefer automated tools or free conversion software whereas others prefer availing professional conversion services to convert their books. After reading several eBook conversion services reviews, I personally think I would prefer availing professional eBook conversion solutions. I would like to discuss some crucial reasons to hire a professional for eBook conversion requirements –

1. My first and foremost reason would be that conversion specialists create perfectly converted eBooks. With experience and expertise eBook conversion service providers create the perfectly desired look for your eBook. They also help the customers with the cover design and other correlated services.
2. According to some eBook conversion services reviews, outsourcing companies can provide/add several amazing features to your eBooks and I strongly agree with the same. Besides perfectly and neatly converted eBooks, features such as flash flip, read aloud and fixed layout, etc. are also great attraction for digital readers.
3. Outsourcing companies have customized conversion tools to create accurately converted eBooks. They create flawless eBooks at the most cost-effective prices and in the fastest turnaround time without compromising on the quality.
4. Conversion specialists are proficient and seasoned in converting paperbacks, scanned documents and eBooks from one format to another. They can produce eBooks in several popular e-Book reading formats such as .mobi, .prc, Kindle and PDF, etc
5. These companies can customize the services to suit the needs and the budget of customers. Their experts understand, acknowledge and keep in mind any special requirements asked by the customer to provide 100% customer satisfaction.
6. Outsourcing companies have a pool of experts who work round the clock to convert your files in the fastest possible time.
7. Besides having conversion specialists these companies also have team of formatting experts, coders, web designers and subject matter experts to provide the complete package to their customers. Their formatting experts thoroughly review the entire document to be converted and underline the typos, spelling and grammatical mistakes and any other inconsistencies, they then rectify the same to produce 100% error free documents.
You will find a lot of eBook conversion services reviews including mine. What is important is you take your pick after carefully considering all the pros and corns. It is important to keep your readers tastes in mind before you decide on the technique. Perfect and accurately done eBooks attract more readers as most of us find errors and inconsistencies very distasteful inspite of the quality of content.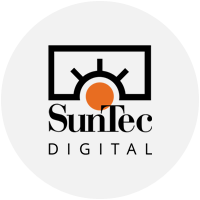 Brought to you by the Marketing and Communications Team at SunTec Digital. We publish tips & tricks, informed opinions, and interesting stories about Digital publishing solutions & industry trends. Join our mailing list to stay ahead of the curve.