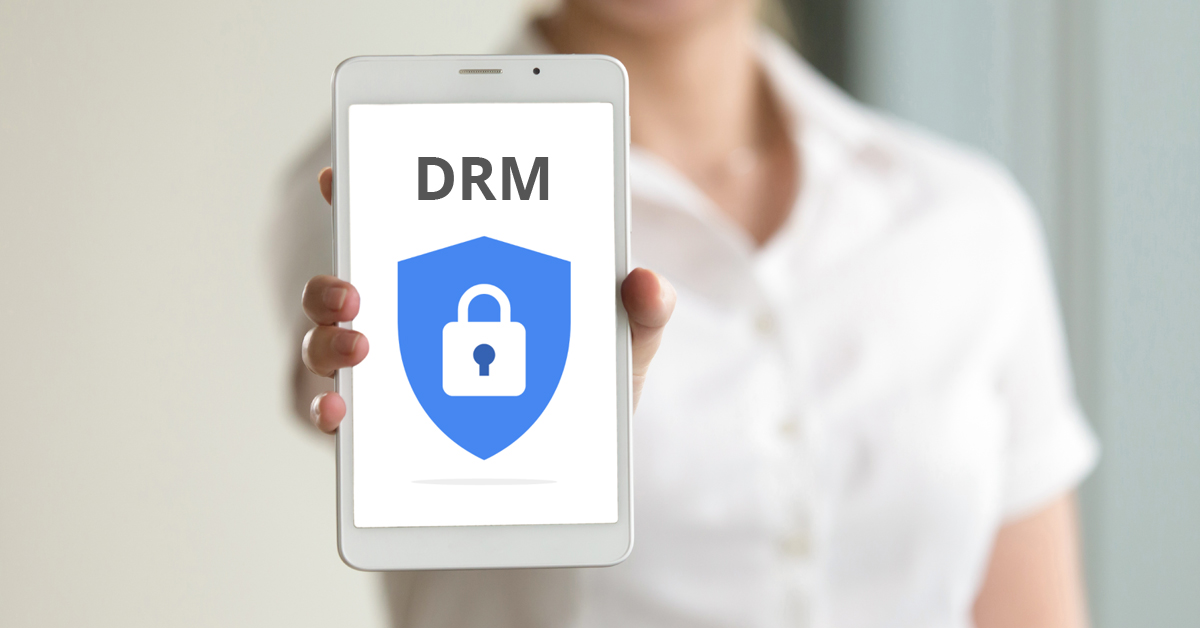 With the growing popularity of eBooks, digital publication is becoming a much-preferred method of content distribution amongst multiple industries. In fact, according to Statista, the worldwide user penetration for eBooks in the current year is 13%, which is expected to reach 14.6% by the year 2023. As far as the revenue is considered, an annual growth rate of 2.7% (from 2019-2023) is expected to result in a market volume of 15,255 Million US dollars by 2023. Be that as it may, publishers and authors continue to face issues when it comes to maintaining the security and authenticity of the published work. Without proper encryption methods, your eBook is available to anyone and everyone for download with copy and share privileges.
In order to take full control of your eBook and prevent unauthorized access and distribution, you'll need advanced protection. One such solution that can help you guard your digital content is DRM i.e. Digital Rights Management Solutions.
A DRM solution lets you decide and control the usage rights for your digital content. In general terms, only a user who purchases your eBook will be able to access it. The eBooks are encrypted using advanced encryption algorithms. Only a user who purchases the eBook will have a key to decrypt the file through his/her device, which means that sharing and unauthorized access will be blocked.
Importance of DRM and why your eBooks must have it
Your eBooks need protection from copyright infringement

Authors and publishers usually try to ensure that they take enough measures to protect their published work from infringement. Opting for DRM solutions, however, acts as an additional layer of protection. When your eBook is DRM protected, the chances of content duplication, copying, or copyright infringement are eliminated altogether.

Safeguarding your eBook's IPR

DRM is important to protect the IPR i.e.Intellectual Property Rights of your eBooks. As an author or a publisher, you'll be able to decide who gets to access or view your eBook. For long term protection, you can also set an expiry date for your eBook which will restrict access to it after a certain period of time. DRM also prevents IPR theft as you can monitor all the actions taken on your eBook, if any. So, even if someone tries to share or override your encryption algorithm, you'll be notified immediately so that you can take appropriate action to prevent the theft.

Protection against lost revenue

The sole purpose of selling eBooks online is earning revenue. However, infringement or piracy of unprotected eBooks affects the overall revenue drastically, thereby causing the publishers to suffer huge losses. DRM protected eBooks, however, are safer since it is impossible to share them without authorization from the seller. This means anyone who is interested in the eBook will have to purchase it, which will effectively help in avoiding revenue loss. If anything, DRM protection will only increase your ROI by restricting piracy, once and for all. Your ROI will also depend on how effective your eBook distribution method is. Go for eBook distribution services to get the right one implemented.

Complies to all regulatory guidelines

Digitally distributed data must be in compliance with the important regulatory guidelines to ensure that the data being shared is confidential at all steps. This is especially required when users share personal information or documents. DRM complies to all such standards and ensures safe sharing of sensitive information at all times.
So, that's how important it is to get a DRM solution implemented. But how to get one for your eBooks?
The best way? Look for a DRM solution provider.
But not just any. Since your data security is at stake here, you need to be sure of what you are dealing with. There are a few things that you must take into consideration before you zero in on a DRM provider.
Things to consider before choosing a DRM provider
You'll just need to cross-check a few things and see if your DRM provider offers you the following:
A unique username and password (or access code)

Since you want to keep an eye on every action taken on your eBook, you'll need to get a unique username and password implemented for every user that purchases your eBook. This will help you identify a particular user. Users would then be able to use annotations and add notes, highlights, etc. but they won't be able to make any changes in your eBook.

Preventing printing and screen capture

Your DRM solution must be able to prevent a print screen or a screenshot on all devices. It must also be able to identify a printer and restrict printing command execution to avoid security breaching of your digital documents.

Allows publisher to alter access rights

As the eBook publisher or owner, you must be able to make changes to the access rights as and when you want. Also, the annotations used by a user must be limited to their personal device, without affecting the original eBook. You must be able to alter and set these access rights as per your requirements.

Doesn't put your computer security at risk

Some DRM solutions can be unsafe. A DRM embedded eBook can put your computer security at risk, especially the ones that use JavaScript to mask pages. A solution that forces you to alter your system firewall or anti-virus settings cannot be trusted. Make sure the one you choose doesn't lead you towards malware activities and compromise your system security.

Prevents replication of license implementation

License implementation must be limited to a single IP address to prevent unauthorized access and duplication. But on servers such as Windows Terminal Server or Citrix, this license can be replicated, thus compromising your file's security. Your DRM provider must be able to restrict this replication.
Illegal transfer and sharing of information or content is something that is quite common in the digital world. But with DRM security, you can easily prevent unauthorized access to your eBooks, documents and other digital files. And that you know how to implement it the right way, ensuring total security at all times won't be a problem.
Let SunTec Digital Step Up And Save The Day
Implementing DRM solutions requires expertise to make sure that everything is incorporated in the right way, leaving behind no possibility for a security breach, whatsoever. Professionals at SunTec Digital can help you in setting up a secure DRM system that meets all your requirements. Just write to us at info@suntecdigital.com and get started.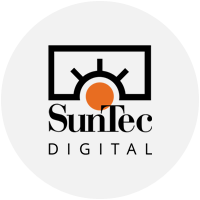 Brought to you by the Marketing and Communications Team at SunTec Digital. We publish tips & tricks, informed opinions, and interesting stories about Digital publishing solutions & industry trends. Join our mailing list to stay ahead of the curve.