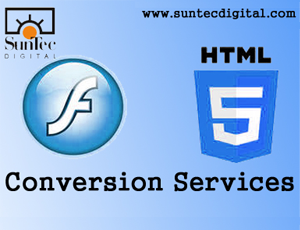 Gone are those days when people required a computer to access internet. With so much advancement in technology, internet is available right on the hand-held devices including smartphones and tablets.  But what if people cannot access your website on their mobile phones? You would certainly lose a substantial amount of visitors when internet users would not be able to access your website due to compatibility issues. One of the best ways to reach out to the potential customers is to have HTML-based websites that are compatible with all devices and browsers.
Several companies and businesses have invested a huge amount of money in developing Flash-based websites as some features that HTML doesn't offer, can be easily designed using Flash. As it is a costly matter to redesign the websites, entrepreneurs prefer availing professional Flash to HTML5 conversion services from eminent outsourcing companies that have the right blend of highly experienced professionals and the advanced technology and tools, ensuring timely delivery of projects as per one's business specifications.
By availing customized Flash to HTML5 conversion services from reputed companies, entrepreneurs can get the files and data converted from Flash to HTML5 at reasonable prices. Stack of CSS, HTML and JavaScript, HTML5 doesn't require 3rd party plug-ins to play 2D and 3D graphics in the browsers including Google Chrome and Firefox. The experts convert Flash to HTML5 to enhance user's experience with better attractive graphic features, web sockets, error handling, flow charts, email inputs, and 2D games with numerous add-ons, flowchart availability and data caching from the client's end.
Listed below are some of the benefits of hiring a professional Flash to HTML5 Conversion Company:
Highly qualified and experienced conversion specialists work on the projects to deliver up to the mark services.
The experts provide cost-effective services within committed time frame.
They convert Flash to HTML5 in the most efficient manner by using latest software and specially designed processes.
Reliable and renowned outsourcing companies ensure that you get high quality services. This is the reason why each and every assignment is supervised by a dedicated and able Project Manager. He maintains a regular and healthy communication with the clients and keep them updated on the progress of the work.
The data is also checked and approved by formatting specialists and quality experts so that you get 100% error free output.
The companies also provide 24/7 customer support to resolve all your queries and concerns.
So, you can outsource Flash to HTML5 conversion to specialized vendors to enable internet users to access your website on their hand-held devices.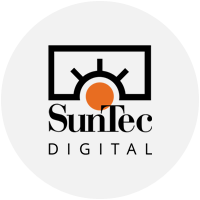 Brought to you by the Marketing and Communications Team at SunTec Digital. We publish tips & tricks, informed opinions, and interesting stories about Digital publishing solutions & industry trends. Join our mailing list to stay ahead of the curve.