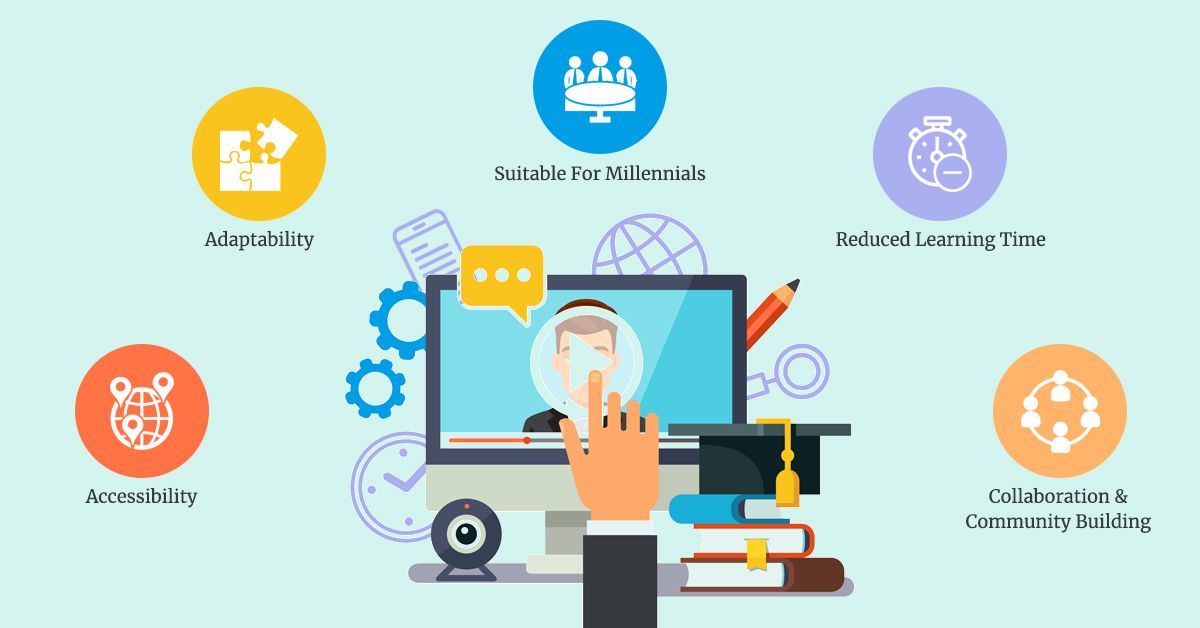 "In 2016, the global e-learning market was worth 165.36 billion U.S. dollars and is projected to surpass 243 billion U.S. dollars at a 5.08 percent CAGR in 2022." (Statista)
eLearning proves to be one of the most important ingredients for employee engagement. According to Forbes, "It boosts retention rates by 25-60%, compared to retention rates of 8-10% with traditional training." As a means to deliver training and facilitate career development, the right learning management system (LMS) helps organizations to connect with their employees better. You can even customize an LMS with features that motivate your workforce.
So, take your seminars and conventional PDF learning to the next level and gift your employees an outstanding experience. Structuring an online learning experience will not only attract but also engage your staff in the most interactive way. Keen to know more? Let's find out how eLearning can enhance the skills of your employees and keep them engaged.
The Primary Benefits Of eLearning For Your Employees
1. Accessibility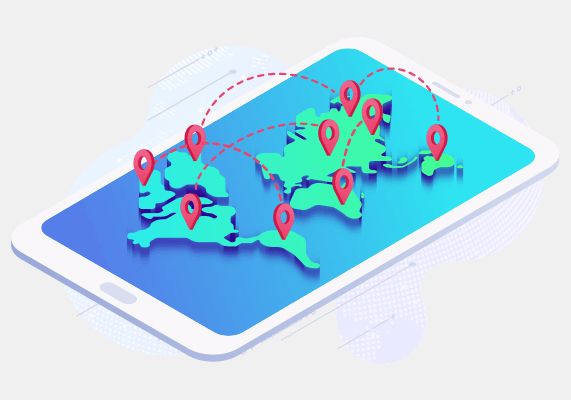 Your employees can access online training material from anywhere in the world. For instance, corporates having branches across the world can use an online course for their staff in different locations. It can be easily updated and customized as per the linguistic abilities of employees who are geographically dispersed. Besides, having an eLearning training module for your employees is cost-effective. You can cut down on the cost of hiring experts for training your employees and save the travel expenses too.
2. Adaptability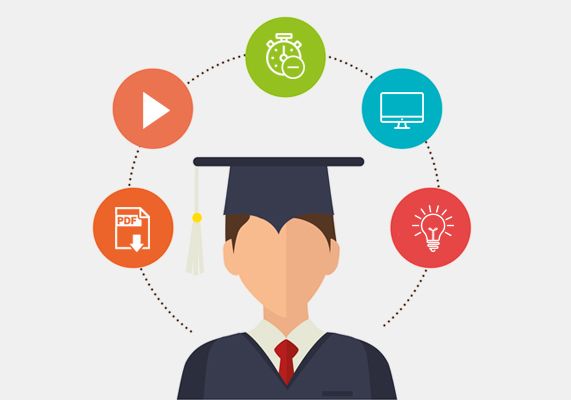 Individuals have a different pace for learning as per their mental abilities and that's why they prefer different modes of learning. For instance – some may like videos, others may choose PDFs as a preferred way of learning. Online training offers flexibility to your staff in terms of course material and presentation. They can progress at their own pace and complete a given module at a level that they are comfortable with. It also enables them to pause and repeat content innumerable times, whenever they feel they are stuck at a certain chapter. Besides assessments at regular intervals, they can measure and monitor their knowledge gained from each lesson or module. This helps learners to work on specific areas that need focus.
3. Suitable For Millennials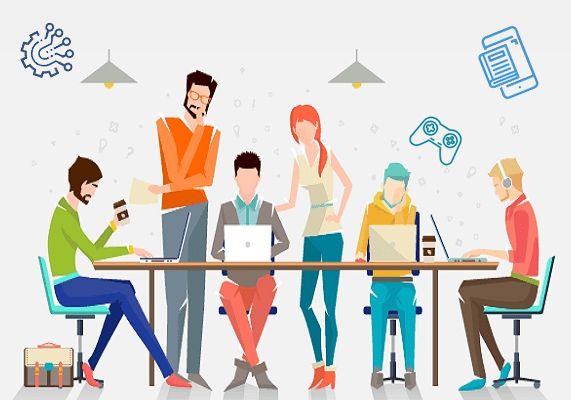 Today, the corporate world employs a large number of millennials. Online training engages millennials with new features, such as gamification and progress badges. This is primarily because the new generation is more comfortable with the digital world than their predecessors as they have grown up surrounded by it. eLearning gives them highly personalized, engaging and flexible learning opportunities. By switching from tedious seminars and PDF documents to eLearning content, you can give your employees an engaging and interactive experience to accommodate their learning style.
4. Reduced Learning Time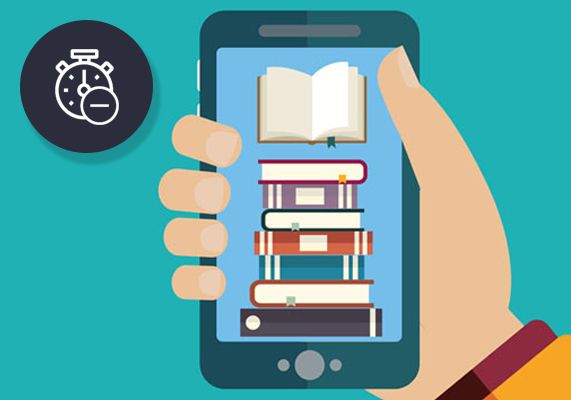 Just as eLearning saves you money, it saves your employees' valuable time which can be leveraged to develop core competencies. Companies using online training can expect an average of 50% in time savings. It significantly reduces your employee's learning time as it gives them easy access to the study material anytime, anywhere. The learner follows the process at his/her own pace and can even utilize their leisure time to learn. Besides, online training lets your employees save on time wasted in traveling to and from training events. They can even skip parts that they find irrelevant or need less attention.
5. Collaboration And Community Building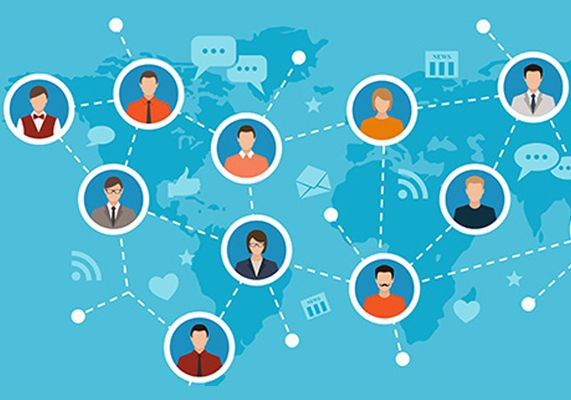 When it comes to employee training, learning doesn't have to be an individual journey. Employees often learn better through interactions with their peers. Bringing them together triggers debates and discussions that lead to innovation. Healthy engagement with colleagues fosters collaboration and team culture, which has benefits beyond the training environment. One can leverage custom eLearning solutions to get interactive features like discussion forums, collaborative topics, questionnaires, group chats, and live tutorials. With such features employees can have access to others in the learning community.
Conclusion
Today, employees demand workplace solutions that fit their lifestyles. By switching from traditional training methods to eLearning, you will be taking an innovative approach to employee training. A training module that can be accessed when it works best for your employees accounts for their need for flexibility. This will surely lead to improving overall employee morale. However, structuring effective and interactive online training modules for employees is not that easy as it seems. These have to be professionally designed with optimum use of interactivity so that it does not distract the learner with flashy graphics or animations. Therefore, it makes sense to seek assistance from reliable professionals to ensure that you gift the best online learning experience to your employees.
Partner With SunTec Digital For eLearning Solutions
Looking forward to providing your employees with an engaging and interactive learning experience? Our eLearning solutions fit the bill perfectly. Drop an email to info@suntecdigital.com and get a free consultation on online training from experts.