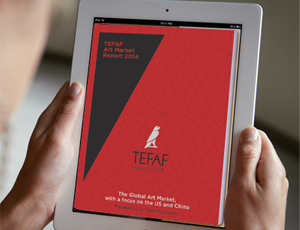 Reading books on smartphones, tablets and eBook readers like Amazon Kindle, Barnes and Noble's Nook, etc., is undoubtedly awesome. However, a lot goes in the making of a digital book and converting printed books, documents, blog posts, and web pages into eBooks that deliver exciting reading experience. While paying attention to details like book's cover, back cover, author photo, title, etc., is a must, eBooks should also be attractive and feature-rich.
How should your eBook be designed to grab the attention of eReaders?
Just like you excel in your core business, a professional eBook creation and conversion service provider would have the expertise in creating eye-catching books covers that go along with the title and storyline of the book. So, the first step is to hire an expert in this domain who can help you create unique and visually-enticing book covers.
Professionals can creatively present your book in front of scores of readers so as to capture their interest in a few seconds. They can convert books in diverse formats like fixed layout Kindle Format 8 for Amazon Kindle, Fixed layout ePub3 for Apple, Kobo and Google, and PagePerfect PDF for Barnes and Noble Nook.
Additionally, experts pay attention to the size, color scheme, tone, images and text of the book to ensure that it is designed as per the target audience. They also make sure that the eBook's back cover is professionally designed and contains summary, author bio, professional headshots as well as reviews from industry experts.
Which features would make your eBook a preferable choice among readers?
While one of the biggest advantages of eBooks is easy access to a huge portable library, there are a number of features that can make the reading experience more exciting.
Let's discuss the features that experts can add to your eBooks and help you outshine the competition:
Add a table of content that readers can click to navigate to a particular chapter
Enable readers to zoom in and zoom out while reading the book
Allow readers to go to a specific page number by typing the number in a text box
Enable readers to click on links in the eBook to open media files like videos
Facilitate text highlighting, bookmarking and annotating
In addition to the aforementioned features, experts also create interactive eBooks with HTML5 and CSS3. The books may include pictorial representations, games, puzzles and quizzes, audio and video files, 2D and 3D animations, etc.
Let SunTec Digital Help you Design Attractive eBooks with Scores of Features!
SunTec Digital holds a wealth of experience in delivering eBook creation and conversion services, as part of which our experts create well-formatted and highly-functional eBooks for diverse industries like academic institutions and universities, travel companies, publishing houses, libraries, etc. We can create eBooks for a number of eReading devices including Amazon Kindle, Barnes and Noble Nook, Sony, Kobo and Google.
To know more about our eBook conversion services, kindly write-in to us at info@suntecdigital.com.