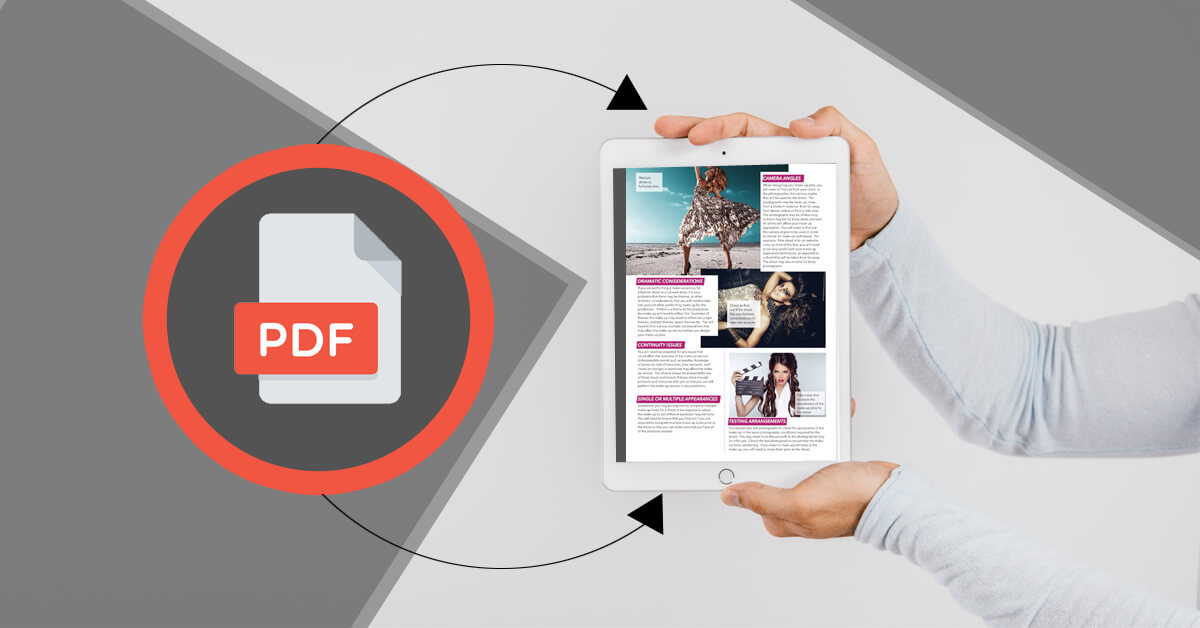 Technology has transformed every fabric of our lives – including how we read books. In the bygone era, physical books were the de facto standard, in the digital era, digital books or eBooks as they're popularly known, have become the preferred medium.
For authors and writers, the switch to e-formats is not only natural but also inevitable if they want to grab more readership for their content. Whether you're an established author or a budding one, it makes sense to opt for PDF to eBook conversion services.
But before you take the leap, it's advisable to get equipped with the knowledge to ensure a smooth transition.
This article will help you get a clear understanding of the process of converting PDF to eBook and how you should proceed with the same.
The Basics: PDFs and eBooks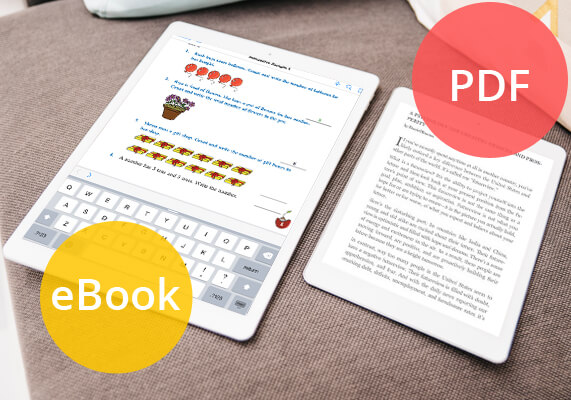 Although electronic in format, PDFs are not the best representation of the eBook concept. They are a versatile file format capable of displaying content on a digital device like a smartphone, tablet, and computer. PDFs can be electronically shared and transmitted from one device to another.
On the other hand, eBooks offer the best reading experience on any digital device, hands down. They're built from the ground up to support rich content, large numbers, complex data and basically everything else that an author can label as content. eBooks are compatible with smartphones, tablets, desktop computers and most importantly, eBook readers that have gained significant popularity in the present decade.
PDFs are most suitable for books or documents that are only limited to words or text, and for books that do not require annotation. For books that are embedded with images such as graphic novels, cookbooks, or pictorial books, it is recommended to either create an eBook or opt for PDF to eBook conversion.
In case you are wondering, yes, PDF files too can also be easily discovered on the web but there's an important difference – as much digital as PDF files are, they simply cannot be uploaded to any major eBook distribution platforms or websites like Apple, Amazon, Kobo, Rakuten, Nook, etc.
So, if you're interested to get your book in the hands of more readers, it is wise to opt for PDF to eBook conversion but before we get to the reason let's evaluate the benefits and drawbacks of both the formats.
Pros and Cons: PDFs and eBooks
Now that you have a basic understanding of PDFs and eBooks, let's compare the two to help you understand which one makes more sense for you.
First, let's look at the pros of PDFs:
PDF is a widely used and recognized e-document format.
It allows control over fonts and layouts.
It doesn't require special software to be accessed.
Now, let's look at the cons:
PDF format is not universally accepted by publishers and distributors.
It can have accessibility issues as it is not always optimized for digital devices of various sizes and displays.
Let's talk about the advantages of eBooks:
As eBooks are written in XML or HTML, they are universally compatible with different operating systems and software.
eBooks are easy to read on different devices with various screen sizes, quality, and aspect ratio without any laggy experience.
They are more suitable for books with pictures, graphics, and data that are to be read on digital devices and eBook readers.
They offer easy discoverability and accessibility on popular electronic platforms such as Amazon Kindle and Apple Books, therefore, giving writers an opportunity to reach a broader audience.
Here are the cons of eBooks:
Most eBook formats like ePub require technical coding and knowledge of markup languages like JATS XML etc.
The cost incurred for eBook creation or converting PDF to eBook can be high for some people.
Should you go for PDF to eBook conversion, then?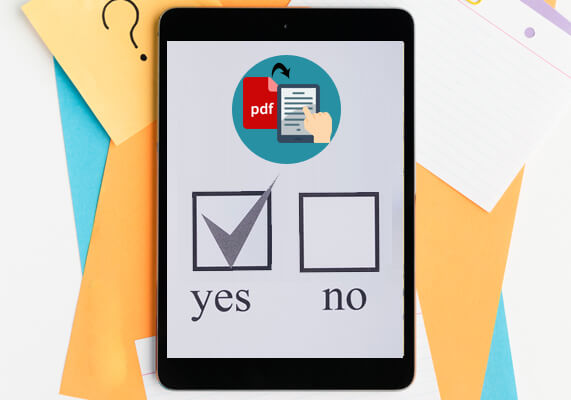 Short Answer – YES.
Long Answer – depends on what your goals are as a writer/author. If your aim is to ensure that more people read your book and find it easy to access and purchase, it is advisable to go for eBook creation or PDF to eBook conversion services. If however, you don't want to make money or maximize the reach of your book, you are good to go with a PDF document of your book that people can access or read online.
Most writers and authors, usually, want to grow their audience, earn money by creating and publishing their content online and ultimately, and want recognition in their field. If you share a similar goal, it makes perfect sense to opt for PDF to eBook conversion as the more suitable approach.
So, how should you go about converting your PDF content to an eBook? You'd need an advanced software for PDF to ePub or PDF to Kindle formatting. Not only that, you would require the technical knowledge and skills to ensure your PDF files are converted successfully without loss or misrepresentation of information.
Keep in mind that these tasks can consume a significant amount of time, along with incurring significant costs. An easy way to convert your PDF document to an eBook compatible format is to outsource the task to professionals – you will not only save time and costs but will also save the hassle of equipping yourself with technical tools and complex conversion software.
If you're ready to take the leap and opt for eBook conversion services, we at SunTec Digital are here to help! Our team of dedicated professionals is well versed in converting your PDF manuscript into all the popular formats like –
PDF to ePub3 conversion for Apple, Kobo and Android devices
PDF to Kindle format for Amazon Kindle
PDF to PagePerfect format for Bar]nes and Noble Nook
SunTec Digital can give your content a completely professional and world-class look and feel, enabling you to reach your audience and their reading devices easily and seamlessly. It's simple, reliable and affordable.
Interested to take your content to the next level? Drop us a line at info@suntecdigital.com and we'd be happy to discuss your requirements!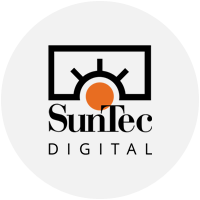 Brought to you by the Marketing and Communications Team at SunTec Digital. We publish tips & tricks, informed opinions, and interesting stories about Digital publishing solutions & industry trends. Join our mailing list to stay ahead of the curve.