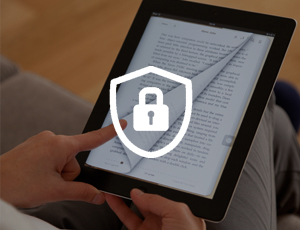 Piracy and bootlegging is a huge concern in the digital publishing domain as it plays out as a potential revenue drain. With smarter technologies coming into picture, illegal distributors have also found out new back alleys to escape from, necessitating publishers to look for something more vigilant and protective. DRM is a promising way to protect your publications from unauthorized access and distribution, however it has to be effectively deployed, making choice of the most suitable options on avail. The use of DRM may have given rise to perceptions of a reduced audience reach, but it is something that can be easily fixed. DRM rather filters your publication to reach the right audiences.
Here are some ideal features that your opted solutions should cover in order to safeguard your interests:
Content Control
Regardless of the format your distribution takes place in, your content must be safe. Your publications need to be secured from any sort of modifications and your chosen DRM service must make sure, there is no possibility left to make any changes in your publications without your control. In certain security breaches over the past, content has been corrupted and lost, so it has to be assured that such a situation doesn't occur and neither does any attacker with malice intent be able to change or tamper with your valued digital publication.
Customizability
The ability to align your DRM according to your changing needs is important to avoid landing in a counter productive situation for your digital publishing efforts. Let us say, a particular feature of your digital security mechanism doesn't go well with your revenue model, there has to be a simple way to deal with it other than having to bear the trouble of finding another suitable solution. Your chosen service must have some room for adjustment and tweaks.
Real-time Analytics
Tracking user engagement is an important part of the digital publishing experience. Analytics help you keep tabs on the performance of your publications and also inform you about how your users engage with your distributed content. In context of DRM, you should be able to access important metrics that keep you intimated in real-time whether your tried solutions to secure content are paying off or not.
Expiry control and management
With your DRM service you should be able to easily assign and revoke the expiry of your publications, upon the completion of a subscription term, or in certain cases violation of agreement from a subscriber. You should easily be able to assign a time period to your publications for the expiry to take effect upon end of the specified period. Desirably, managing your subscription should be a simple process with the right DRM solutions for your digital publishing business.
Get in touch!
Are you looking to formulate a reliable and secure digital publishing strategy? SunTec Digital covers all your needs with secure DRM and custom content monetization solutions. For further queries send us an email at info@suntecdigital.com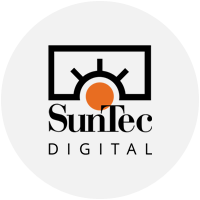 Brought to you by the Marketing and Communications Team at SunTec Digital. We publish tips & tricks, informed opinions, and interesting stories about Digital publishing solutions & industry trends. Join our mailing list to stay ahead of the curve.