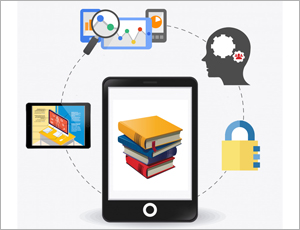 Since the digital platform has taken over a significant portion of the publication industry, various books are being converted to digital formats on a daily basis. To cater to different sections of audiences, several platforms are being used for digital distribution. Also as an digital publishing firm it has to be a priority to safeguard publications from bootlegging and piracy. But before you decide to launch your digital publication, you need to take some key measures to ascertain that your launch goes as desired.
Here is your guide to systematically build on towards your publication launch:
Using Metrics and Dimensions from Analytics
As per your analytics data, you can find out what part of your audience uses which devices to read your digital publications. It will help you prioritize the formats you need to be converting and publishing. You should opt for eBook conversion services only for those platforms that are useful for your growth. It will save you a lot of time and investment.
Increase your Publisher Credence with DRM Support
Unauthorized and illegal redistribution of your eBooks doesn't only hurt your sales but also your credibility as a digital publishing firm. Protection of intellectual rights is an important tenet of any eBooks and digital publishing company. Weigh your options and choose the ideal DRM solutions for your publications, keeping your business in perspective.
Consistent User Experience
When you have chosen your publication and conversion formats, you have to ensure that your rendered eBooks are at par in terms of user experience. A user should be able to have a smooth experience on all of the formats as per the extent of their respective functionalities. You also will need to properly test your rendered eBooks on different platforms to see if they match up to accepted standards. Check for bugs and facilitate their removal.
Social Media Promotion
There is nothing better than social media to bring your publications to the limelight. It is highly recommended to maintain accounts on a variety of social media channels, particularly those channels which your readers often use. Engage with users, get feedback. Share your project happenings with the readers, use hashtags and keep your audience updated with your publication launch.
If your pre-launch measures are well contemplated and executed, you can expect a favourable outcome for your eBooks and digital publishing ventures.
Get in Touch!
Check out our digital publishing and eBook conversion services at SunTec Digital. For more info contact us at info@suntecdigital.com