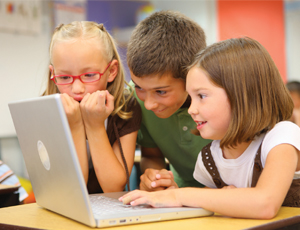 One of the fundamental purposes of children's literature is to enhance kids creative perceptions and pave the pathway to their intellectual growth and knowledge. Being in the vanguard of upcoming technologies, the process of creating children's literature has taken a multi-dimensional leap. Digital is the new children's literature haven. To get the best value out of it, interactivity is an axiom to strictly conform to. Now let's get to the million dollar question- how to use interactivity to open the floodgates of creativity and value to children's literature? Here is some insight on how to accomplish it:
Using interactive technologies like CSS3, HTML5
One cannot simply think of creating a digital rendition of a children's book without multi-format support and expect it to run on a single publishing platform. To get out of format and platform constraints, it is of utmost importance to use multimedia rich evolving technologies such as HTML5 and CSS3. These technologies enable to create highly engaging content and take story telling and interactivity to greater heights. Not to mention, the incredible amount of reach these technologies manage to generate with seamless support for mobile devices and tablets.
Aggregation is the way forward
It is important to choose an efficient delivery system where in all the facets of multimedia are exhibited on a single stage especially in context of children's learning literature. The ideal publishing solutions have to be availed that possess the right technologies and the flexibility to create a conflict-free mix of interactive content. Typically, using an amalgamation of different multimedia representations such as maps and charts, videos, animations, interactive quizzes and games, all deployed just a swipe away. A systematic mix of multimedia easy accessibility is a great way to harness the value of children's literature.
Seamless rendering
Even if we manage to embed interactivity efficiently in children's books, a major problem still persists – publishing, according to various standard fixed layouts like Apple, Kobo and Google which support interactivity etc. Creation of interactive modules for children's literature is the first step but the vital part is the final output. Effective publishing solutions have to be implemented, so that the value of interactivity is not diminished.
Exploiting the mobile paradigm
Interactive mobile apps are in essence the game changers of children's literature. It makes reach easier, the scope to add interactive elements is broad and there is a lot of customization on offer. It is of a monumental influence in the sphere of eLearning and literature, and without a doubt is one of the best delivery platforms. Having a mobile app deliver creative learning sessions to kids is a highly productive scheme as mobile phones are being entrusted to children from a very tender age.
Interactivity without a shade of doubt governs the eLearning industry and the best way to progress is by utilizing it to full potential.
Want in on more? Feel free to contact us at info@suntecdigital.com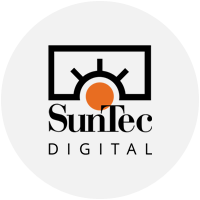 Brought to you by the Marketing and Communications Team at SunTec Digital. We publish tips & tricks, informed opinions, and interesting stories about Digital publishing solutions & industry trends. Join our mailing list to stay ahead of the curve.