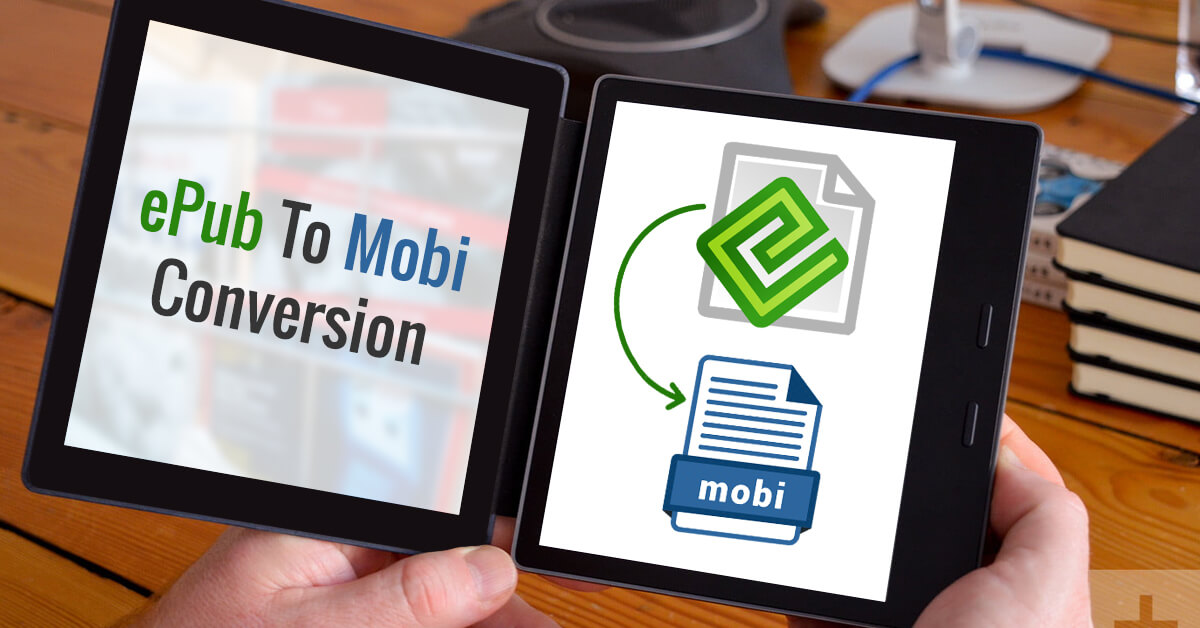 "As of 2018, there were approximately 90.5 million owners of e-readers in the United States, and that number is expected to increase to over 93 million by 2020." (Statista)
ePUB is surely the most favored eBook format in the publishing industry. Almost every popular eReader supports the format. For example – iBooks, Barnes & Noble, Sony Reader, and Kobo eReader.
ePUB is compatible with all but one. And that is – Amazon Kindle Direct Publishing (KDP). As an author, everyone prefers ePUB as they are perfect for sharing, offer interactive features, and not to forget – compatible with most eReaders.
However, one must not overlook the popularity of the Amazon Kindle. If you skip making your eBook available on KDP, you may be losing a lot. Thus, make sure that you do not miss any platform to publish your eBook.
Considering the benefits of ePUB, you can have an ePUB file format for your eBooks. But, you will need ePUB to Mobi conversion to leverage Amazon Kindle devices for your content.
You might be wondering what is the need of ePUB to Mobi conversion. Before answering this question, let us give you a brief about the popular eBook formats for better understanding.
The Most Popular File Formats For eBook Publishing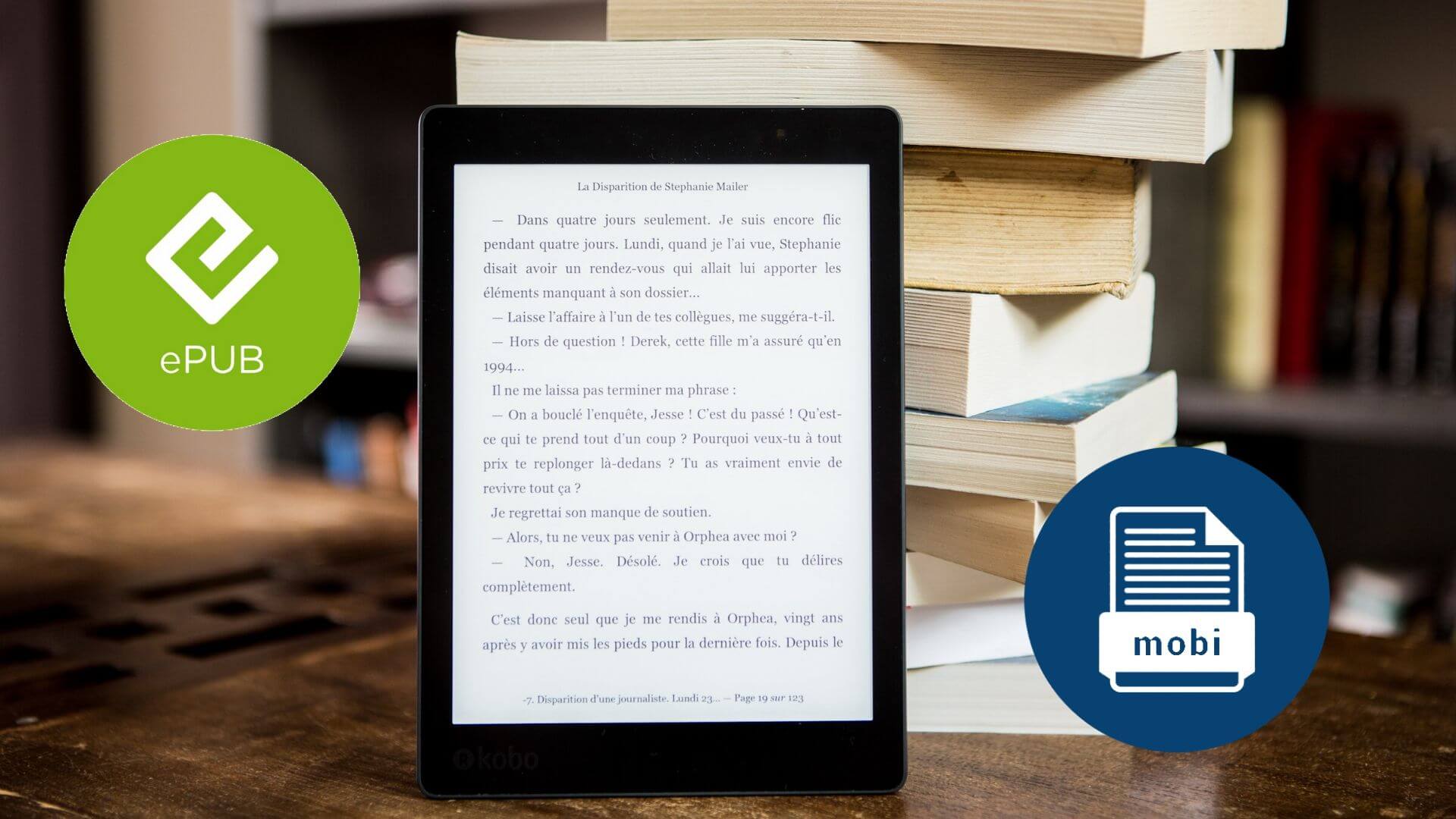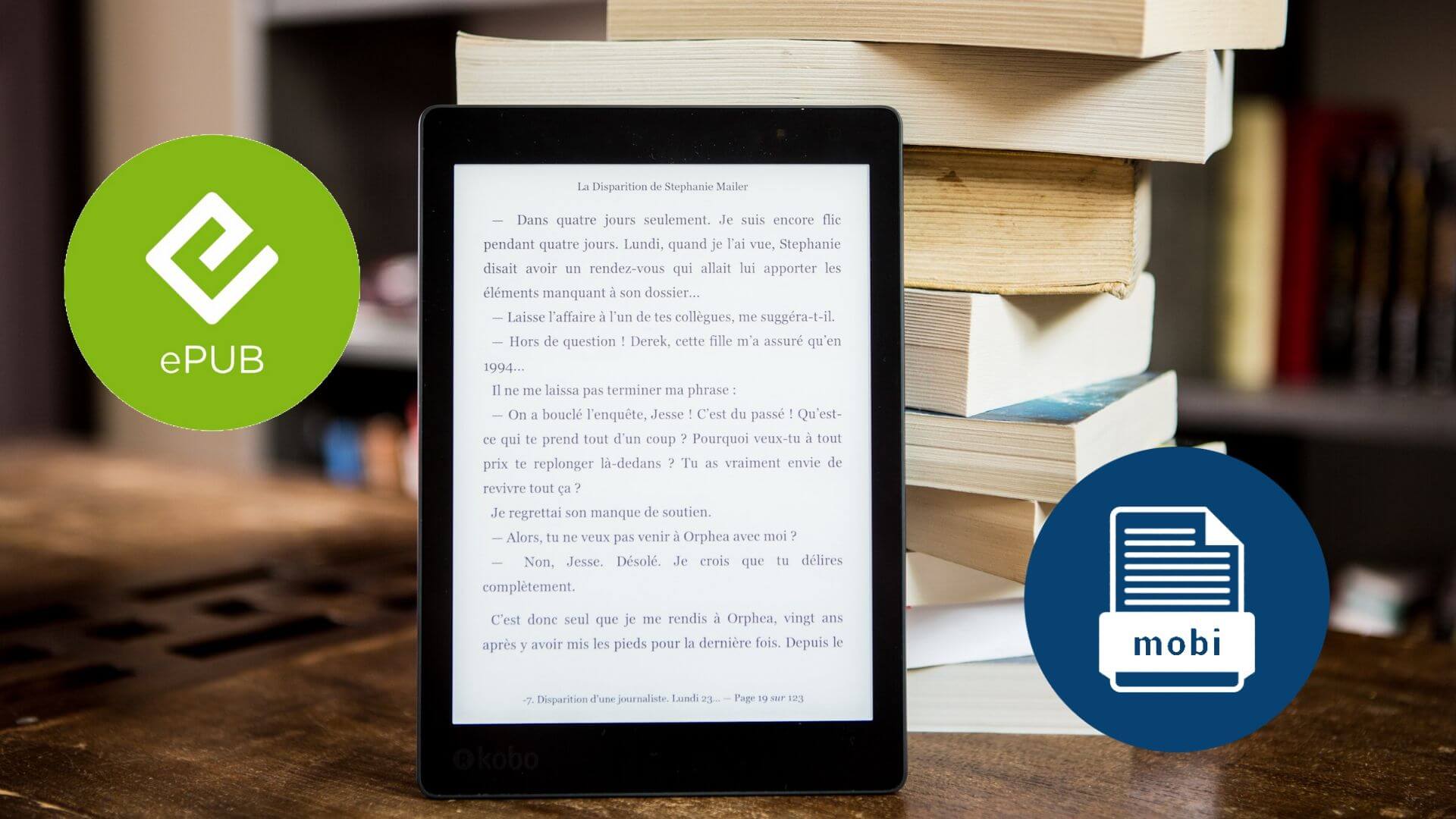 ePUB: An open-standard eBook format, ePub is an exclusive collection of Web standards covering CSS, HTML, SVG and more. Developed by the International Digital Publishing Forum (IDPF), it affirms to be an industry standard for publishing eBooks.

ePUB3 is the latest and widely used version. With javascript coding, it offers high interactivity through audio and video embedding. You can also protect your content with DRM.
Mobi: Mobi is an Amazon-owned proprietary format. It was developed for the Mobipocket Reader software. The software was used for devices that have low bandwidth, like mobile phones, desktop operating systems, etc.

Amazon bought Mobipocket in 2005 and then introduced exclusively designed AZW files based on the Mobi file format. Though AZW has more complex formatting options and substantial performance improvements, it still runs on Mobi. It is currently used to develop eBooks for the Amazon Kindle store.

MOBI eBooks offer limited protection as they are DRM-free. However, if you need DRM protection for your eBooks, you can convert them to AZW3. This most popular file extension offers Amazon's exclusive DRM scheme.

AZW4 and AZW6 are other favored formats. AZW8 is the latest version offering upgraded features.
Why Do Your eBooks Need ePUB To Mobi Conversion?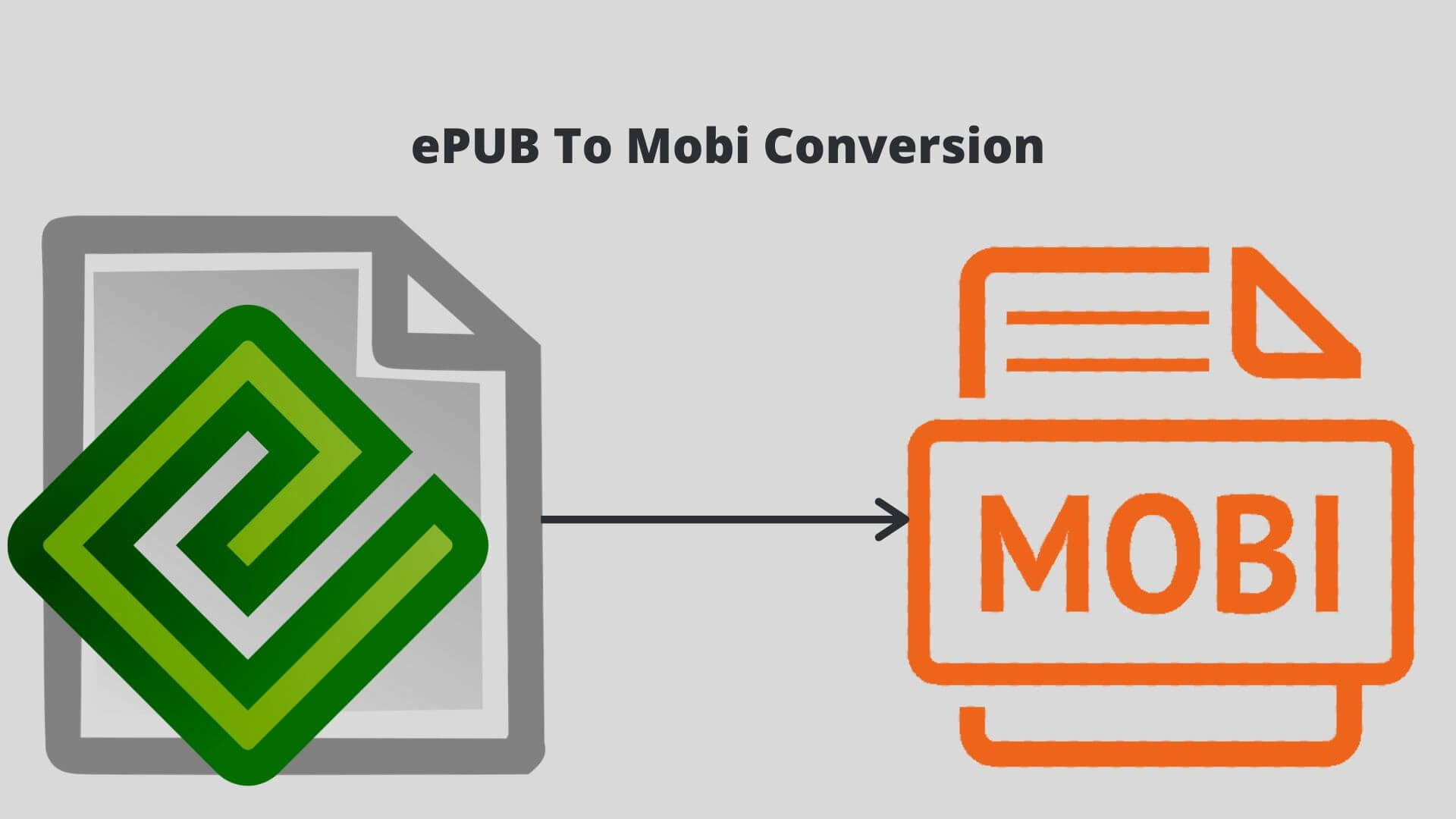 Coming back to the question – Why do we need of ePUB conversion to Mobi format. Here is a simple example to enlighten you on why eBook conversion is important.
You might be aware that not every device displays eBook files in an easy to read format. For example, if you try to open a PDF in an eBook reader it won't always be compatible with the screen size. This calls for a PDF file conversion to ePUB format.
Further, if you have your eBooks in ePUB format and publish them on Nook and iBooks, there are fair chances that it will perform well on the respective devices. However, what if someone buys your eBooks from iBooks and tries to open it on Kindle?
As the original formatting of the eBook is done in ePUB, it won't open on Kindle. It is like trying to reap mangoes from an apple tree. Thus, for your eBook to work on Kindle, you will need a conversion to Mobi format.
Why ePUB to Mobi Is A Must To Get The Best Of Digital Publishing?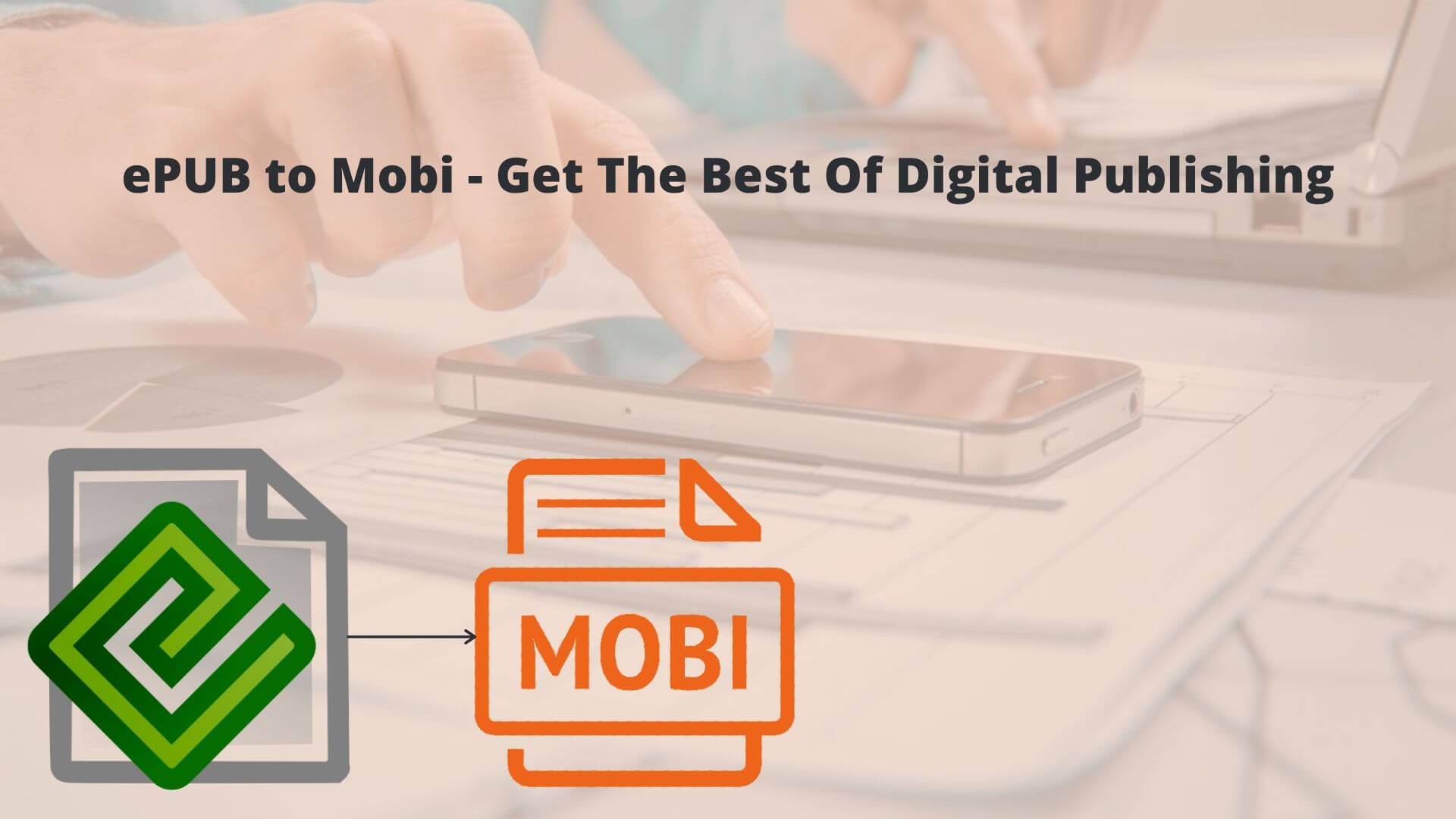 The technological advancement is making readers switch from printed content to eBooks. The evident reason is accessibility. Even publishers are moving to digital publishing as it benefits them with lower production and distribution costs. However, to get the most of online publishing, your eBooks must be well-designed so that they are accessible and compatible with all the reading devices.
This is the reason why your ePUB formatted eBooks need conversion to Mobi. Because ePUB may be widely supported by eReaders it is not compatible with Amazon Kindle.
Amazon is a bit rigid with its own file formatting. It only supports MOBI–and more specifically AZW. And, you cannot afford to skip Amazon due to market share.
Conclusion
Having established the fact that ePUB to Mobi conversion is a necessity rather than an option, the next logical question that pops up is how to get this technical job done. Though there are free online converting tools available, ePub file conversion can be quite challenging if there are various images, or layout formatting involved. Thus, it is always recommended to have professionals to perform ePUB to Mobi conversion for your eBooks.
Partner With SunTec Digital For ePUB to Mobi Conversion Services
No matter how complex or simple your eBook file is, make sure that it has its original responsive nature throughout the different eReader devices. How?
Drop a mail to info@suntecdigital.com and get conversion experts at your assistance to transform your eBooks and make it accessible to all.