eBooks are gradually taking over paperbacks and hardcovers. They are now becoming a preferred form of reading. The digitization of books by converting them into eBooks helps writers and publishers in reaching a wider audience and increases sales. The advent of internet has provided a virtual platform for hosting a large amount of literature, which is accessible globally. Millions of users are glued to the internet via several gadgets such as Kindle, tablets, laptops, personal computers and Smartphones. Rising number of internet users have given rise to eReaders, which in turn has increased the need for eBook conversion services. Readers and students prefer downloading eBooks from the internet with innumerous choices available in different categories at much cheaper rates and requiring minimal storage space.
To increase the accessibility of online readers, books are now being converted into digital formats. Through conversion, eBooks are being made available to users of different devices like Sony Readers, Kindle, Nook, iPhone, iPad, Mobipocket, Android and BlackBerry devices, etc. Most of today's authors and publishers hire affordable and low priced eBook conversion services to help them convert their book in various formats like PDF, Quark, Adobe InDesign, etc.
It requires professional knowledge and experience to convert books or other documents from printed form or one format or any other format like AZW, Kindle, Mobi, EPUB 2, EPUB 3, etc. In many cases a publisher or author may opt for eBook conversion services after the release of the printed book depending on the demand in the market. Thus, the pages of the printed book are scanned using a scanner and then converted into any of the most widely used formats like Amazon kindle, Apple iBooks Author , EPUB, eReader, HTML, Mobipocket, etc.
With the latest tools, technology and with years of experience the service providers can convert a file to any format required by the customer. eBook formatting services focus on customizing page numbers, fonts and margins and adding images to make the book look more stylish and attractive. Reading has become more interactive and expressive with the use of multimedia features like videos and high definition graphics, etc. Perfection and quality are what makes an eBook stand out from among millions of other eBooks available online. The increasing convenience and popularity of eBooks is making conversion and formatting services extremely crucial. These services boost the sales of your eBooks making them accessible to a more global audience, who can download your books with just a click of the mouse.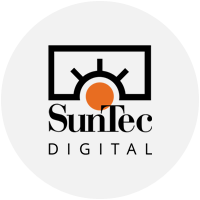 Brought to you by the Marketing and Communications Team at SunTec Digital. We publish tips & tricks, informed opinions, and interesting stories about Digital publishing solutions & industry trends. Join our mailing list to stay ahead of the curve.