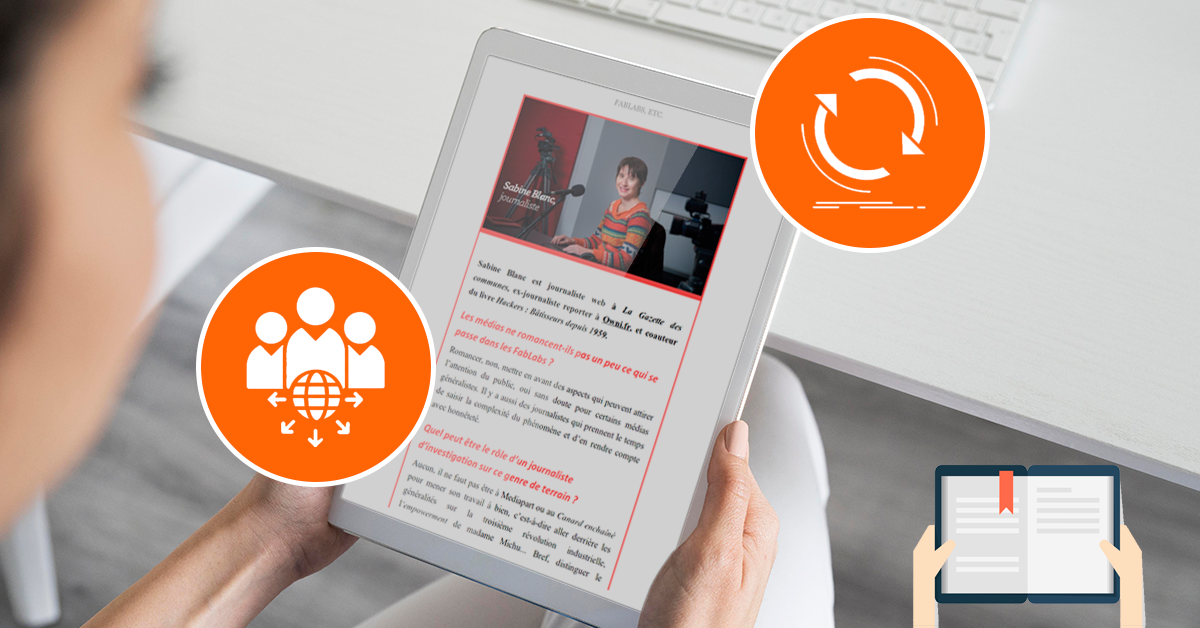 Books have been treasure chests of knowledge throughout history, helping to educate one generation after another and elevating our civilization to new heights. The earliest ones were masterpieces of experts' handicrafts, Then came the printing machine that made access to books that much easier. The digital age has taken that transformation one step further with the introduction of electronic Books or eBooks. And they are adding a whole new dimension to reading.
One is no longer limited to staring at static text and images in heavy, cumbersome books with pages that degrade over time. eBooks are weightless, and can display dynamic content that will enrapture and entertain the reader while increasing attention and retention. eBook conversion services even help transform old books into their digital avatars. The possibilities are endless with eBooks, thus making conversion a very prudent choice, especially via outsourcing.
The Reasons Behind Growing Readership of eBooks
The adoption of new technology en masse is a gradual process that may take decades to reach critical mass. eBooks seem to be looking to beat previous records in that regard. Digital magazine publishing and other eBook publishing houses are gaining traction fast in the markets all over the world because of the following conveniences eBooks offer over their physical counterparts:
1. Affordability
eBooks are usually cheaper than printed paperbacks and hardcovers as there are no longer printing and physical distribution costs. Some eBooks are, in fact, available for free.
2. Accessibility
eBooks can be easily read and downloaded onto various devices such as Computers, Laptops, iOS devices, e-Book readers, Tablets, and Smartphones. With people having access to at least one such device always, they are never far away from reading an eBook.
3. Storage
Several hundred eBooks can be stored in one place; there is no longer a need to have a room dedicated to stacking multiple books. This ability to store numerous books on a single device is also key to its portability, something children's eBook conversion services help with when they hand over the new format to their customers.
It saves children from having to carry unnecessary weight on their shoulders in the form of books.
4. Features
e-Book readers and eBook formats offer amazing and previously-impossible features, such as zooming of page, increasing or decreasing of page size, changing of fonts and colors, etc. Readers and especially students can also highlight text, search for word meanings and make notes digitally. These features make eBooks more effective at their task.
What's more, readers needn't be limited to text and images that are static. Dynamic texts and AV elements can be added for greater immersion and engagement. Can't or don't want to read? No problem! Read aloud ePub conversion services can render that book in an audio-only format with an enrapturing voice that will keep you hooked to it non-stop.
5. Sharing
Sharing of knowledge only helps it grow, and eBooks make sharing easier than ever before. Readers can share passages, quotations, and images with others over dedicated portals like an LMS or on social media. Private and public cloud sharing options are also available.

Overcoming Format Incompatibility With Fixed-Layout Conversion Services
The ePublishing industry is grappling with format compatibility issues. There are multiple players, both legacy and upcomers, who are pushing to make theirs the standard. Each of these formats come with their own set of advantages and shortcomings, but most importantly, device and layout compatibility. This problem has led to fixed-layout eBook conversion services becoming a necessity as they can help overcome it.
Some widely used eBooks formats are:
Amazon Kindle
PDF
Quark
Adobe InDesign
EPUB
eReader
HTML
Mobipocket
Apple iBooks Author
Format and device incompatibility can wreak havoc on the information and experience that a reader can get from their eBook. Higher-Ed publishing solutions pay particular attention to this factor as information accuracy matters in their field.
Fixed-layout conversion mitigates the problem by ensuring that the eBook appears the same regardless of the type of device or format used by the reader. Such interconversion between the various formats helps the true victims of the format wars win: the readers.
How Publishing in eBooks Can Boost Your Sales
Yes, there are still those who love the smell of fresh pages and the pleasure (and paper cuts) they get when they run their fingers over to turn a page of a traditional book. But that shouldn't be considered as motivation to disregard the transformational tide of eBooks. If you do, you will miss out on the 13.3% CAGR (US) that eBooks sales are witnessing. eBook conversion services can help you ride that wave of future profitability even if you have only traditional books to hang onto.
The pandemic-induced lockdowns have brought to light how well eBooks can help their readers, young and old alike. With both parents and children cooped up at home, reading eBooks became the go-to activity for everyone, in both leisurely and professional contexts. Kobo, one of the biggest sources of digital books online, experienced a YoY growth of 100% in sales between March 2019-2020, and a 30% increase in MoM sales between March-April 2020.
Students studying at home and undertaking online classes have had to rely on the eBooks distributed to continue with their studies. PreK-12 ePublishing services played their part in keeping the classes, homework, and exams going by relentlessly publishing the required books either by releasing new ones or converting existing hard copies to their eBook versions.
Professionals working from home have also benefited from the use of eBooks in their routines. Important work documents needn't be handed out in person after getting them printed as simply sharing their digital version over the work network has done a better job. Thanks to Higher-Ed publishing solutions taking the digital route, eLearning was also not disrupted. The right content reached the right people at the right time in the right format, helping businesses push through a difficult economic period brought about by the prevalent situation.
Readers have significantly shifted to shopping online for their necessities as well, another change that has gotten accelerated by the lockdowns. The UNCTAD considers 2020 as the year that everyone and everything went digital, with eCommerce clocking in growth rates of 17% from 14% a year earlier. That includes books, and eBooks in particular as that is the best, and in most cases, the only way to purchase an eBook. Digital magazine publishing and other eBook sales on platforms like Amazon Kindle contributed to the transformation.
Thus, the organic growth of eBooks has accelerated thanks to the lockdowns and the subsequent change in consumption behavior around books. The uptake of gadgets like smartphones, eReaders, tablets, etc., is also going to increase as more people gain access to them over the coming years. All of those persons can have direct access to their favorite authors' works in an instant and with a lot more vibrancy with eBooks.
The sooner you shift to selling eBooks, either directly or with the conversion with help from the likes of children's eBook conversion services, the more you stand to gain from the transformation that is underway.
Some Common Problems That An Author/Publisher Could Face
It has never been easier to be an author or a publisher. There are umpteen number of tools that you could use to create your works. Thanks to technology, you can take your work with you anywhere you want, and write/edit/manage in/from that remote location.
You can add creative touches to your work and truly personalise it according to yours and/or your audiences' tastes. There are a whole host of support services available at a moment's notice, including eBook conversion services that can bring your old, hardcopy works to the modern age. The possibilities are endless.
However, that doesn't mean that an author/publisher won't face some pitfalls along the way too. Below are some of them that are bound to bother at some point:
Most authors use MS-Word to write books. Books written in Word need professional eBook conversion services to look perfect and eye-catching.
There can be spelling mistakes, typing errors, and grammatical mistakes which may have been missed while writing or were not highlighted by the spell checker. Conversion specialists can also help the customers with these problems by cleaning the document of any errors or inconsistencies. Authors, as well as publishers, benefit enormously from 100% error free documents.
The author may want to add images or graphics without ruining the lay-out of the book. They may even want to have their work published in the audio book format such as the type created by read aloud eBook conversion services.
Reaching maximum readers is the ultimate goal of any writer/publisher. Errors during conversion or formatting issues can affect the readership and in turn sales of eBooks.
Mistakes or inaccuracies in page numbers, unwanted headers, and footers, etc.
Professional conversion services will also perform editing using in-house editors and software tools so that your work will end up as best as it could. Such additional services are provided by most, if not all, eBook converters, including digital magazine publishing houses.
The Reasons You Should Avail eBook Conversion Services From Professional eBook Conversion Companies
Professional eBook companies are experts at the conversion of books, magazines, or any scanned document into any electronic format. They translate that expertise into quality with the end product.
Conversion specialists can also convert an eBook from one format to another format, thus putting an end to your format compatibility problems.
Outsourcing to service providers also lets you add images or graphics to your existing eBooks. They can also resize and reposition the images as per your requirements.
They can also tag and link the "Table of Contents" if required, increasing convenience and control for the user while further supporting their learning with any added information.
Outsourcing to an eBook conversion services provider is cost-effective.
They have the infrastructure, tools, software, and manpower to handle even large volumes of documents with ease and precision.
Flexibility and provision of teams working in shifts provides quality services with the fastest turnaround time.
Outsourcing eBook Conversion Services Is The Ideal Choice
You cannot go wrong by choosing to outsource your eBook conversion services. It gets you into the burgeoning eBook market faster while keeping costs low and accuracy, appeal high. The right conversion service provider will be a great asset in your foray into the digital book world and one that will help you reap the many benefits it gives and will give eventually.
Conclusion
Brought to you by the Marketing and Communications Team at SunTec Digital. We publish tips & tricks, informed opinions, and interesting stories about Digital publishing solutions & industry trends. Join our mailing list to stay ahead of the curve. Contact us at info@suntecdigital.com.
Have a look at this case study where we converted eBooks for Dedicon, a Netherlands Government agency that works to provide accessible reading material to the visually impaired and those with reading difficulties, to better understand how we approach, function, and deliver the best eBook conversion and creation services that can make a difference.
FAQ
Q
Which is the best eBook format?
A
The answer to that question is dependent on the requirements of the user, their budget, their compatible device, and other related reasons. PDF is preferred by professionals as it has become a defacto standard across the world for work-related documentation purposes. Updates to the format have let images and AV content get added into them as well. ePub is the most popular format for authors and self-publishers as it is compatible with many devices and is used everywhere. Organizations may also have custom formats for the sake of confidentiality or maintaining market share.
Q
How long will eBook conversion take?
A
Simple documents may get converted in a matter of minutes. A thorough conversion of important information-laden books may take days to weeks depending on the accuracy required, any additional services, technology used, no. of pages, working speed of the converters, etc. In cases of fixed layout, it could take months as minute adjustments have to be made at every step and checked for with every required format.
Q
How to hire the best eBook conversion services provider?
A
eBook conversion services outsourcing agencies like SunTec Digital will have their reputation preceding them, making it easy to identify them online and offline. Their service record and client testimonials will lay out the work they have done and the quality of it, qualifying their proficiency. You can even contact them for direct consultation and gauge from the ensuing interaction their capabilities and compatibility with your project requirements.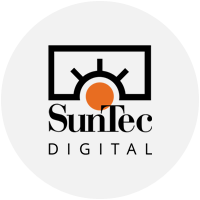 Brought to you by the Marketing and Communications Team at SunTec Digital. We publish tips & tricks, informed opinions, and interesting stories about Digital publishing solutions & industry trends. Join our mailing list to stay ahead of the curve.