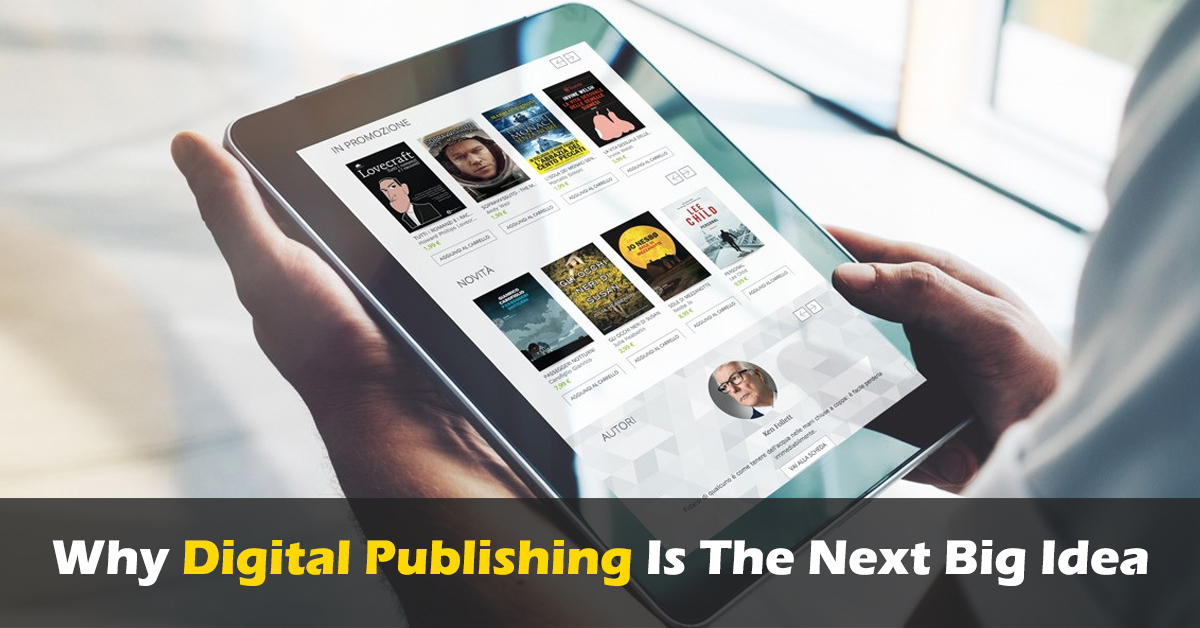 Simply put, a digital publishing platform is a medium to share content in an easy and hassle-free manner. More so because consumers nowadays need easy and quick access to everything they want and enjoy. To enable this, more and more publishers are heading towards digital media content to cope up with the fast-paced changes impacting the publishing industry. On the other hand, the publishers who have already gone digital are trying their best to stay relevant and engage their audiences with engaging content.
As an ardent publisher, you must definitely seek a befitting digital publishing platform that not only is compatible with mobiles, tablets and PCs, but also offers pertinent capabilities to enhance the reading experience.
Digital publishing business is here to stay. If you, as an earnest digital publisher, intend to be in the game for long, you must understand why it is actually a big idea in this digital era.
Here's why you should opt for a digital publishing platform:
1. The Print Media Is Almost Dead
The print media is becoming extinct day by day. In fact, in the future, the authors have started bypassing print for eBooks, or, even better, audiobooks. As a result of which, shoppers might not be able to thumb through magazines while waiting for their turn in a salon or while standing in a long queue. It will all go for a toss in the near future. The physical copies will soon vanish and if you are taking these things for granted today, then you might get disappointed. Just like phone booths were easily replaced with mobile phones, print media will soon be replaced with media put out via various digital publishing platforms.
A majority of publishers might find it a big deal adjusting to this massive shift. But, coming across the various benefits of digital publishing, they'll end up welcoming the transition altogether.
2. Gaining Exposure Through Social Media Channels
The power of social media shouldn't be ignored. The various social media channels available out there can help you gain the exposure you need for your published media. Unless you intend to pay for expanding your audience, social media is totally free for advertising your published work. Though if you want to opt for an audience boost, then also you get to pay a minimal fee that is quite easy on your pockets.
Social media is a great idea if you are on the lookout for boosting your digital publishing platforms. In fact, you get to increase visibility too! All you need to do is simply share the content (and links) from your own website or upload the relevant media straight to the chosen social media channel.
By using Facebook, Instagram, Pinterest, Twitter, or any other social media channel, you will be able to expand your reach as these channels allow further sharing of content by the readers. This can greatly help you widen your reader base. Not only this, you can also bring in more relevant traffic by uploading small clips that entice them to go to your website. Consequently, your digital publishing business will get to convert leads as well.
3. Connecting With The Readers
When you use digital publishing platforms, you open new avenues of communication. You can connect with your readers through social comment add-ons. Some add-ons require you to verify the legitimacy of accounts and then you can go ahead and engage your readers, receive instant feedback, accolades, and so much more. This will help you direct new readers back to your website. Isn't that amazing – promoting conversations by just adding a social add-on?!
4. Convenience
It might not be convenient for you as a publisher, but it is very much easy and convenient for your readers. Switching to a digital publishing platform, you may be at an advantage by expanding your reach to new customers, that too from around the world. The published content will be at their fingertips as they get to access it whenever and wherever they want to. For instance, digital books for kids will make learning all the more effective and engaging. And obviously, this would cut down on your publishing costs and allow you to publish more and more content in a short span of time. What more could you ask for !?
5. Huge Cost Savings
Well, who would have thought transitioning from print media to digital platforms would actually save costs significantly. And when it comes to saving money, going digital isn't a big of a deal. All you have to do is choose a befitting digital publishing platform and see how it all reduces the overall publication costs.
With these huge cost savings, you can make judicious use of your money by rendering attractive and competitive packages to your employees. In addition, by not printing your magazines physically and going digital with all the content, you are actually helping the environment and reduce the need for paper.
6. Inducing Interactivity
By creating interactive ads for advertisers, you get to increase interactivity and engagement which has very little room when it comes to print media. And, to top that, it takes a really long time to redeem any coupons or discounts attached by an advertiser.
On the contrary, with a digital publishing platform, advertisements don't cost much and you can insert as many ads as possible. Customers only have to click on the link and they'll be directed to the advertiser's website. The coupons can also be downloadable and scannable which makes the whole process all the easier, hassle-free and time-saving. We can play with the interactivity and also bring in more advertisers as well from around the globe.
7. Earn While You Sleep
With digital media, you can actually make money in your sleep, quite literally!
While in print media, you are only limited to the subscribers that have already subscribed to your magazine and finding new subscribers isn't an easy thing to do. However, with digital media, you can easily find new subscribers by following the right marketing strategy.
All you need to do first is go for the right online marketing tools to keep things up and running. Going ahead, you should lay focus on building good quality, captivating content to bring in more subscribers, advertisers as well as downloads.
Are You Ready?
If you intend to stay up-to-date in this digital era, you must make the move before it's too late. There exist a plethora of digital publishing platforms in the industry and you must pick the one that best suits your digital business.
SunTec Digital offers multi-channel publishing to deliver engaging digital content and boost business performance and reach. Make the right move by choosing us to switch from print to digital media. Get in touch at info@suntecdigital.com to get started.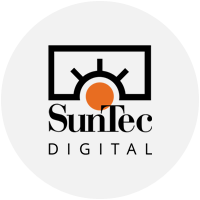 Brought to you by the Marketing and Communications Team at SunTec Digital. We publish tips & tricks, informed opinions, and interesting stories about Digital publishing solutions & industry trends. Join our mailing list to stay ahead of the curve.