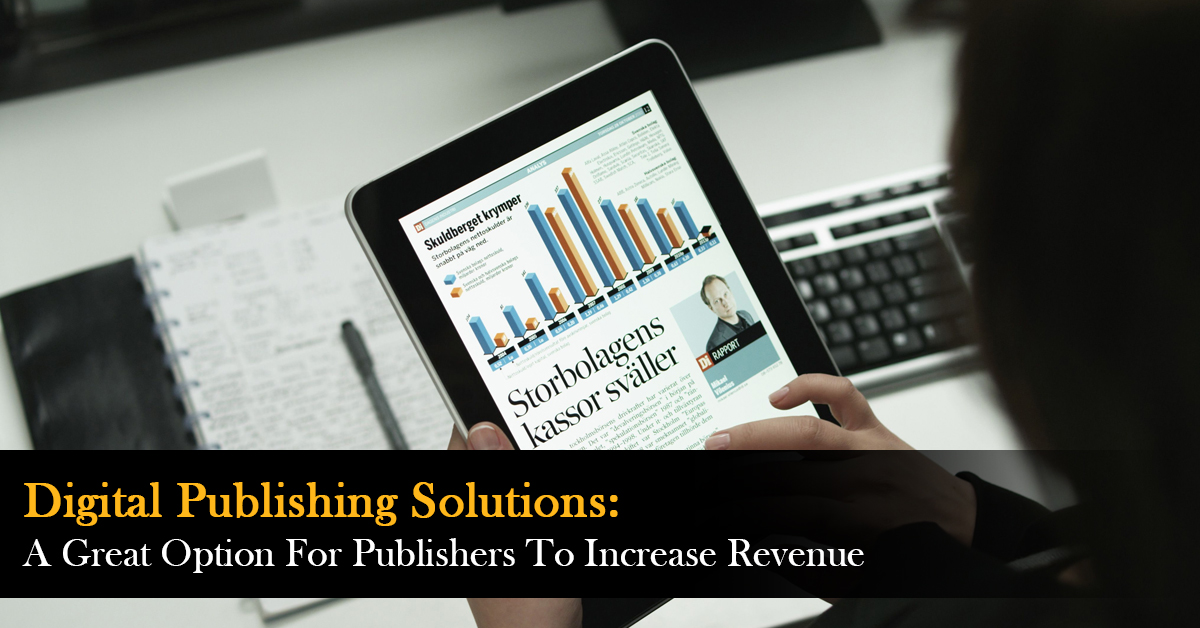 The pandemic has transformed the definition of consuming content, accessing information, and learning. People are getting accustomed to new technologies as digital media takes over traditional publishing. The growth of digitization and the continuous quest for something new has lead content creators, publishers, and bloggers to adopt unique strategies to monetize their content online.
In this blog, we will discuss various strategies that publishers can use to generate more revenue through content. Further, we will highlight key 2021 trends in digital publishing and how digital publishing solutions can help you get started.
Highlights Of The Content
Key Strategies For Publishers To Monetize Digital Content
As per Statista, 4.66 billion individuals were dynamic clients of the Internet as of January 2021. Moreover, computerized mechanical developments and changes have made ideal conditions for online distribution improvement, including the chance of expanding content streams and income sources.
1. Use Freebies To Attract Subscribers
Entice your readers by providing the existing content as free samples. This is an easy as well as a smart option because readers should be aware of the quality and impact of your articles to keep coming back. Make sure once the readers get to read the best content without paying any cost and then you can lead them to the paid subscription option.
For any blog, website, news site, or digital magazine, you want your reader to just stop by and continue to visit your page. 1-3 free articles per month can bait the readers to opt for the subscription, calling it an intelligent decision rather than an impulsive one.
For example, Romania Insider introduced a paywall strategy to their news app used by Android and iOS users. A reader gets access to one free article per month and to read more articles, he needs to pay a certain amount. Likewise, publishers can put a metered paywall on their digital content. This in turn will grow your readership stats and subscribers in the long run.
2. Advertising is the key
This is the most common method of monetizing content that has been passed from print to digital. Online advertising can be challenging due to AdBlock usage but not anymore. Nowadays, digital and mobile ads are appropriate to the content and fulfill the interest of readers. Sports news publishers Grand Prix 247 use display ads and other formats to monetize their content.
Remember that advertising is a great way to grow your audience reach. However, for initial-level publishers, spending on ads can cost them more than the revenue generated from the readers. In this case, Digital Publishing Services can be a cost-effective method to promote your content on a global level and increase your overall income.
3. Affiliate Marketing
Monetizing content is not as complex as it sounds. One of the easiest and profitable ways is affiliate marketing, especially for people with no or little technical skills. The drill is to use your network to share information about an external brand. It can be done using a referral link. You will receive money whenever a user clicks on the link to approach the external brand.
The Amazon Associates Program is an apt example of affiliate marketing programs. It helps content creators and publishers to monetize their traffic effectively.
4. Incorporate Membership Strategy For Increased User Engagement
Membership is one step ahead of subscription which is a great method to attract readers. The goal is to create a community by allowing the audience to participate in the publishing area on a higher level. The readers are not restricted to just receiving the latest content or information but membership goes beyond these conventions.
Members are exposed to various benefits like free conference calls, discounts, giveaways, etc.
Why should you consider membership strategy? If your content is valued and trusted by the audience and it emerges as a brand, this strategy can take you a long way. For instance, National Journal incorporated this membership strategy because they deliver deep insights into current affairs and other valuable news.
Also read: Why Digital Publishing Is The Next Big Idea
Digital Publishing Trends You Should Watch in 2021
Staying in the loop with the latest trends is crucial as it can help us in attracting user attention. With that being said, let's explore the top 5 attention-grabbing technology trends to watch in the future:
1. Diminish Codes
Due to the pandemic and safety restrictions, 2020 was a year marked as everything going online. The internet was the only platform to educate, operate businesses, meet friends virtually, online classes, reading, etc. With a huge amount of content consumption online, keeping it simple and easy was the key.
However, this will continue in 2021 and this has grown the demand for "no-code" online services. This will help users to create websites, e-shops, and other platforms by using tools that don't require custom development.
2. Great User experience
Since so much content is published online, the major challenge for publishers is to create something unique. This is where user experience comes into the picture. By analyzing how your users interact with your content, you can deliver valuable content.
Next, you can consider enriched digital formats like video conferencing and webinars to enhance customer engagement and build a strong connection with online audiences. Make sure that your content is easy to access and interesting to consume.
With the monotonous routines, everyone is constantly looking out for quality digital socialization. Therefore, many companies are conducting well-researched webinars related to various topics like economical growth, market awareness, etc. Sharing struggle and success stories, and solutions to cope up with them has added value to people's life.
3. Ad uncertainty
2020 has been an unpredictable year and businesses that rely on advertising know it better than anyone. However, digital subscriptions are growing rapidly, making space for publishers to reconsider their subscriber stats. If you are already backed up with a strong strategy, now it's time to analyze its pros and cons. For publishers with no strategy at a place, you can start building up one to create a subscriber base.
4. Voice assistants experiencing steady growth
Voice assistants are the present and future of the publishing industry with 8 billion voice assistants to be in use by 2023. Magazines, newspapers, eBooks, etc. have a lot to gain from strategizing the usage of voice assistants to increase their audience.
Begin by optimizing your existing or new content for voice search. The algorithm behind voice technology supports content that is written in an interactive tone. Queries asked by people over voice tech are long and complex which can be difficult to search. Therefore, the headlines should be written in a way that answers the common questions asked by people over the voice assistants.
5. AI is the change
AI proves to be one of the most beneficial tools in publishing as it assists publishing houses to manage and deliver their work efficiently. Be that automated text analysis or discovering journals, AI helps in eliminating the exhaustive process and streamlines the overall flow.
Not only for publishers, but AI has also simplified learning by introducing customizable learning interfaces. It helps students to understand the core concepts in a way that is best suited to their learning style. Further, with the help of AI integrated learning, students can access interactive content, detailed assessments, and gain real-time feedback anytime.
Teachers can also benefit from machine-assisted solutions to create curriculum and interactive content that can be used in video tutorials and self-assessments. Above all the students experience personalized learning even if they are attending classes physically.
Also read: Digital Publishing Is On The Rise: Know Why To Consider It!
Transitioning From Print to Digital- Is It Beneficial?
Digital publishing is making new income streams for distributors and in any event, supplanting customary distributions inside and out. Regardless of whether you need to offer reward advanced content to print endorsers or eliminate your printed media for more beneficial computerized magazines, you can follow a couple of basic strides, to begin with, internet distributing.
Prep your readers: There should be constant communication while transitioning your print audience digital platform. Wondering how you can fill this communication gap? It's easy, incorporate reminder ads in your print magazines, having a scannable QR code that links to the digital edition. If you are moving out from the print phase, do not leave your audience wondering. Make sure to send out plenty of notices and prepare them for your upcoming digital publication.
Content should be easy to discover: A simple subscription form rolled out on your website can help readers consume your digital magazine content easily. Further, you can mention an URL in your print edition, which makes it easy for the audience to search for the same.
Differentiate digital content from print: Creating a duplicate version of your print edition in a digital form will not attract readers. Come up with premium content that does not resemble the print edition by including videos, audio files, and interactive content that brings life to your pages.
Attract readers with a freebie: It can be a great challenge to convince readers to pursue your digital content. Give the audience an opportunity to familiarize themselves with your digital platform by offering a free download. This can be an initial step to catch the reader's attention and your amazing content will hook the readers eventually.
Transitioning to digital content can:
Enhance consumer experience by increasing user engagement.
Let your content reach a wider audience and harbor a diverse audience.
Be a budget-friendly option while also generating revenue.
Also read: Go Digital And Give Your Work A Wider Platform With Online Digital Publishing
Is Digital Just Limited to the Publishing Industry?
Absolutely not! Every business requires a way to communicate its business goals, messages, news, or other information. Digital publishing is no more restricted to only text-based media like newspapers or eBooks. It is spreading its roots to other media tools like mobile apps and video games.
How Digital Publishing Services Can Help You Get Started?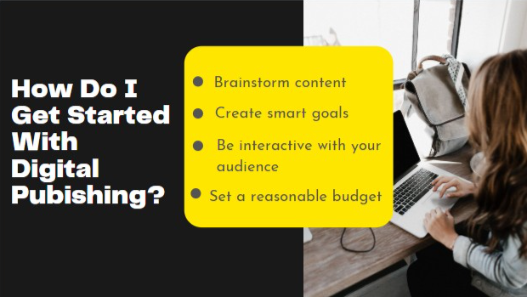 What are you attempting to accomplish with your content? Set quantifiable objectives and keep tabs on your development post-distributing through analytics.
Figure out who you're conversing with depending on who might profit the most from what you need to say.
Due to the growth of digital publishing, ensure you are staying aware of the patterns and coordinating a reliably serious advanced technique.
Above all, accessing a reputed company providing best-in-class digital publishing services can help you fulfill all the publishing errands. SunTec Digital can address all your magazine distributing necessities We have an experienced team of visual creators, software engineers, and transformation experts who work in close coordination to assemble intuitive digital magazines with liveliness and intuitiveness, audio effects, video, RSS, subscription & feedback forms, rating, hyperlinking, and so on. We can likewise make your magazine content accessible as versatile applications.
Conclusion
There are various methods, tools, and strategies to monetize your digital content. In order to figure out what works the best, publishers need to do thorough research. It can be time-consuming and can distract them from their core writing work. So, SunTec Digital is here to help you with all the publishing needs. We provide effective solutions to cater to all your publishing requirements. For more information, get in touch with us through info@suntecdigital.com